TRUSSVILLE, ALABAMA - Carpet, Floor and Upholstery Cleaning Services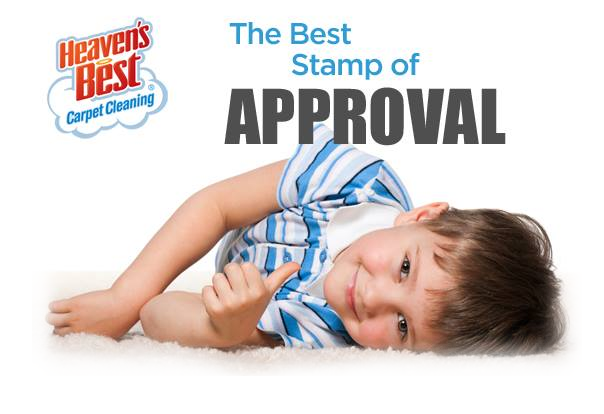 Carpet Cleaning Services, Commercial Carpet Cleaning, Pet Odor Removal, Hardwood Floor Cleaning and More in Trussville AL
We at Heaven's Best Carpet Cleaners love to service our customers in the Trussville Alabama area. Trussville is known for being one of the most livable cities in the country. With its four shopping centers, many churches, schools and over 75 restaurants, it is only to be expected that it is livable, as well as a very vibrant and active community. The serene beauty of the Cahaba river which runs through the city and the peaceful tree lined streets make it not only a beautiful city but a wonderful place to live. With that being said, Heaven's Best goal is to keep the city beautiful by helping to clean homes and offices throughout Trussville Alabama. Our all-natural citrus based cleaning products can bring new life into dirty carpets and upholstery whether it is in your home or office.
Heaven's Best specializes in cleaning carpets and our low-moisture process will thoroughly clean your carpets, but uses less water than other cleaners, so your carpets will dry fast, in about 1 Hour! We have affordable residential carpet cleaning rates as well as very competitive commercial rates. So, if your carpets are looking dull and dirty, let the professionals at Heaven's Best do our magic! We can bring back life and extend the life of your carpets with our professional carpet cleaning services.
Along with cleaning carpets, we also clean most any upholstered furniture. Our gentle, but strong upholstery cleaning solutions can get out tough spots and stains but will maintain the color and beauty of your furniture. We clean sofas, love seats, club chairs, ottomans, dining room chairs, office chairs, sectionals, and even mattresses. And, if you have designer upholstery that is Dry Clean Only, not to worry! We also clean Dry Clean Only items. After we clean your upholstery, we can help protect it by applying Scotchgard Fabric protection. This will make it much easier to wipe up any spots, stains or spills. And, if you just purchased new furniture and you want to protect it before you start using it, don't hesitate to give Heaven's Best a call at (205) 739-1880. We can apply Fabric Protector to it for much less than the Furniture store charges and you will receive with the application our Free 12 month Spot and Spill Warranty. If you get a spot that won't come out, just give us a call within 12 months of the application and we will come out FREE and clean it. How can you lose?
Along with our Scotchgard Warranty, we also have a 30 day Warranty on all our Carpet Cleanings. If a Spot that we cleaned, comes back, we will come out (within 30 days) and Reclean it for FREE! No questions asked. We want to make sure all our customers are happy. And, if you don't believe it, check out our 5-Star Reviews on Google. We love to make our customers happy, and they love to talk about it!
Don't forget to ask for a Hardwood Estimate or a Tile and Grout Estimate if you are having your carpets cleaned. We can clean, polish, buff and wax your hardwood floors so they will shine again. Take your pick of a low gloss, matte finish, or a high gloss, shiny finish. If you are putting your house on the market, don't forget to get your hardwoods cleaned and polished. Clean, shiny floors will make the beauty of your house pop which can lead to a quicker sell.
If your Grout lines on your Bathroom or Kitchen Tile are looking dark and dirty, it is probably time to have them professionally cleaned. Heaven's Best also cleans and scrubs Tile and Grout until we bring back the original color of your Grout. After cleaning them, we apply sealer so they will stay clean longer. We also clean engineered hardwoods and laminate floors. Our process is similar to cleaning hardwoods, but we have special cleaning products that are designed specifically for hardwoods and laminate.
Here are all the Services that Heaven's Best offers to our Customers in Trussville, AL:
Carpet Cleaning Services

Upholstery Cleaning Services

Commercial Carpet Cleaning Services

Hardwood Floor Cleaning, Polishing, and Waxing

Pet odor and Stain Removal from Carpets

Office Furniture Cleaning Services

Tile & Grout Cleaning Services

VCT Tile Stripping & Waxing
At Heaven's Best, we strive to live up to our name "Heaven's Best" every time we clean. Give us a call for a Free Quote or to schedule a professional carpet cleaning. You will be surprised how affordable our rates are. Our goal is to make the dreaded task of cleaning your carpets, floors, or upholstery into a pleasant experience. From the minute you call us to the time our technicians arrive and start to clean, you will reason friendly, courteous and professional service, all at a great price! And, don't forget about our 30 day Guarantee. If a Spot returns so do we! So, if you are tired of looking at those dirty carpets or floors, give Heaven's Best a call today at (205) 739-1880. If you are in Trussville, Alabama, we can't wait to clean for you!
Heaven's Best Carpet and Rug Cleaners services all of the Trussville Alabama area
Call us Today to Schedule an Expert Carpet Cleaning
(205) 739-1880