Meet Stephen Mobley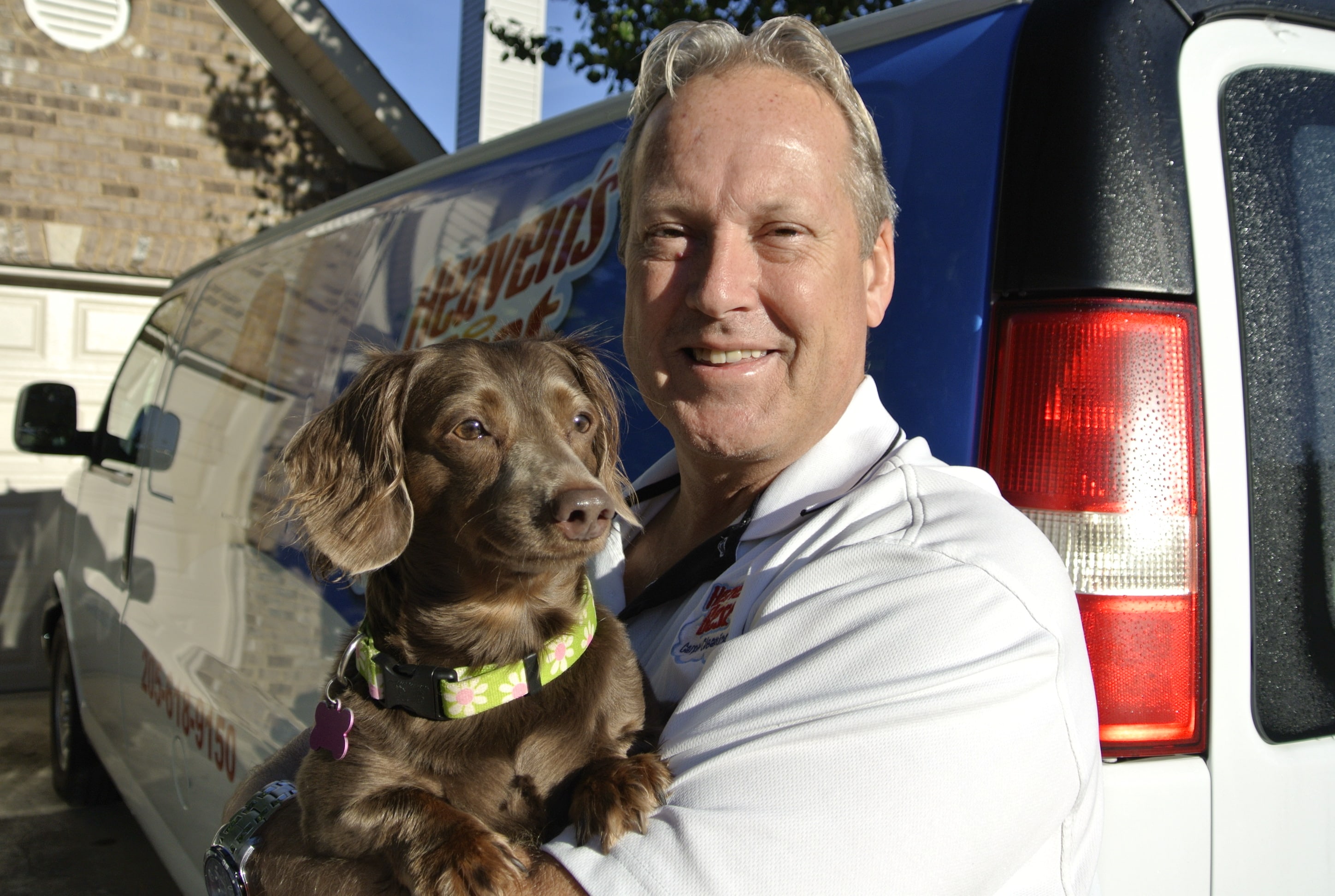 The Man Behind the Professional Carpet Cleaning, Hardwood Floor Polishing and Upholstery Cleaning in Birmingham, Homewood AL, Hoover AL, Mountain Brook, Vestavia Hills, and Surrounding Communities
I am Stephen Mobley and I am the local Heaven's Best Franchise owner for all of the Hoover and Birmingham, AL metro area. Heaven's Best has been mastering the art of Carpet and Floor Cleaning since 1983! And, partly because of my background and partly due to OCD, I have a crazy knack for cleaning!
After I retired from the US Marine Corps, I wanted to do something that I was good at, but also that would make people feel good. Nothing feels as good to me as having a clean house with clean carpets and clean floors. And, I learned how to do this to precise specifications while in the Marine Corps. My wife will tell you that I learned how to clean using a toothbrush and she is right. In the Marine Corps, we had to "field day" or clean to exact specifications and codes. This was so ingrained in me while in the military, that I am stuck with it. So, I bring these same skills with me to my Heaven's Best Franchise.
Along with my cleaning skills, I also learned to live by the values of honesty, integrity, dependability and pride. These traits do not disappear when you leave the military. They become the code that you live by. When I first heard about Heaven's Best, I was attracted by the name. But, when I started learning more about the Heaven's Best Franchise, I was impressed by their core values. They were very similar to mine and that is why I purchased the franchise.
My motto from the US Marine Corps is and will always be "Semper Fi," which means "Always Faithful."
My promise to you is that when my technicians or I come into your home, we will treat you, your children, your belongings and even your pets with respect. And, by the way, we love babies, kids and pets! We are a family business and "I treat every customer like they are a member of my family."
IICRC CERTIFIED CARPET CLEANING TECHNICIANS & FIRM
Heaven's Best Carpet Cleaning of Birmingham Alabama is an IICRC Certified Firm!
IICRC Certified Firms have earned the right to display the IICRC logo as a symbol of quality. In order to achieve IICRC-certified status, firms must demonstrate a high level of business ethics and expertise. Heaven's Best Carpet Cleaning is just that! As an IICRC Certified Carpet Cleaning Company in Birmingham AL, we must:
· Present our carpet cleaning company with honesty and integrity.
· Insure a certified carpet cleaning technician is present on all jobs.
· Require our carpet cleaning technicians to stay up-to-date on the latest trends in the carpet and floor cleaning industry.
· Maintain liability insurance to protect our customers and employees in the event of an accident.
Heaven's Best follows all these strict guidelines in our carpet and floor cleaning business. We want all our customers to feel comfortable knowing they will receive the utmost care when they hire Heaven's Best Carpet Cleaners of Birmingham AL to come into their home or facility to clean. Along with our high level of ethics, we also have the best carpet cleaning solutions and methods to ensure you get the Best Clean ever! We don't just say this, we guarantee it with our 30 day warranty. If a spot returns, so do we!
When it comes to cleaning carpets, upholstery, hardwood floors, tile and grout, or VCT Tile Heaven's Best beats the competition!
As an IICRC certified carpet cleaning company, Heaven's Best technicians are trained and tested yearly to update their skills and to make sure we know the best carpet cleaning methods, as well as cleaning products to use on your carpets. We are up-to-date on the best products and processes available to clean your carpet, floors or upholstery. You can rest assured that you will get the best cleaning when you call Heaven's Best Carpet and Rug Cleaners at (205) 739-1880 Along with our superior carpet cleaning services, we also provide excellent upholstery cleaning, amazing hardwood floor cleaning, and affordable VCT Tile cleaning throughout the Birmingham AL metro area, including all of Hoover AL.
The IICRC and Heaven's Best Carpet Cleaners of Birmingham AL help keep homes and businesses healthy!
Having your carpet, upholstery or floors cleaned is not only aesthetically appealing, it is also a way to maintain a healthy environment for your family or employees. The Carpet and Rug Institute recommend having your carpets cleaned approximately every year, or 12 to 18 months. Because most people spend the majority of their time indoors, it is important to clean your carpets in your home or office regularly. Carpets act as a huge filter for all sorts of germs and bacteria which could make your family or employees more prone to allergies, colds or asthma. Cleaning your carpet in your home or business, will get those bad germs out and will make your home and work environment a happy, healthy zone for your employees, customers, children, pets and family, whether it is your work family or your home family.
One added benefit to regularly maintained carpets, upholstery and floors is that it extends the life of your flooring and upholstery, so it will save you money in the long run! Using a certified carpet cleaner like Heaven's Best will ensure your home or business are healthy, happy places for eveyone who enters them, as well as aesthetically pleasing to look at.
Heaven's Best provides Commercial Carpet Cleaning Services throughout the Birmingham AL metro area including all off Hoover AL. Let us take care of all your Residential Carpet Cleaning or Commercial Floor Cleaning needs!