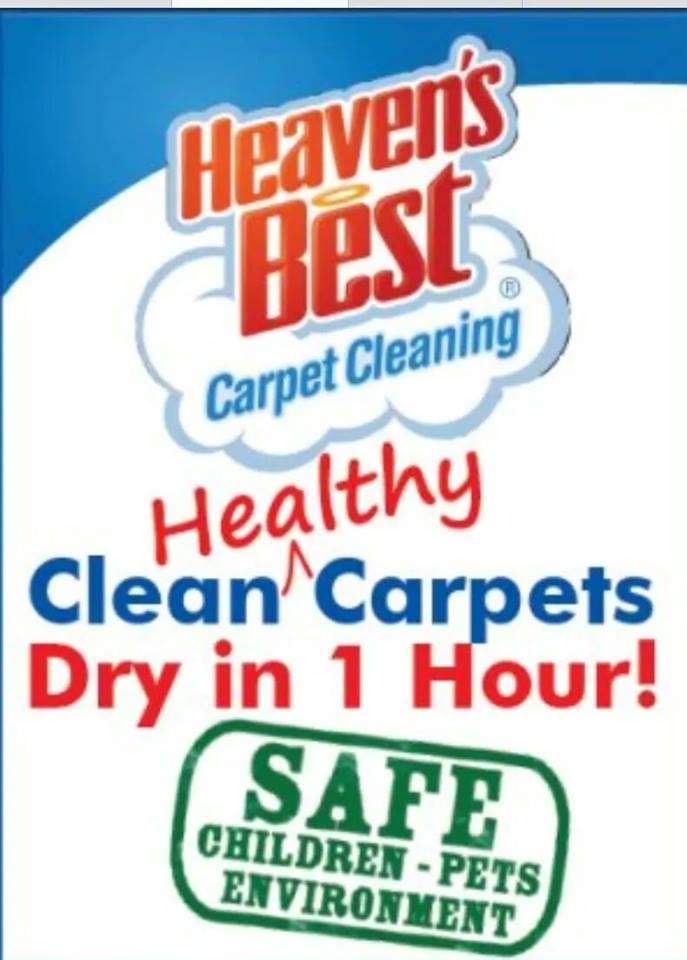 The Carpet and Rug Institute recommends you have your carpet cleaned approximately once a year. You may be wondering why you should have regular carpet cleanings in Birmingham AL. The reason is not only to get rid of stains, dirt, allergens, and grime, but also regular carpet cleanings help extend the life of your carpet. And with new environmentally safe carpet cleaning methods, such as those used by Heaven's Best Carpet Cleaning, you can create a cleaner, healthier home environment for your family.
Carpets accumulate dust mites, dirt, allergens, as well as bacteria. Over time, the quality of air within a home would deteriorate if a carpet isn't preserved. The new green cleaning technology used by Heaven's Best really encapsulates all these home intruders and gets rid of them, creating a clean, healthy environment.
As time passes, foot traffic and muddy shoes will start to break down the individual fibers in the carpet. Regular carpet cleaning service helps prevent this type of damage before it occurs. Whenever your carpet starts to display signs of wear, the damage might have already been done. By scheduling regular carpet cleanings, or at least once a year carpet cleanings, you will protect your carpet fibers and help to extend the life of your carpet. .
The value of regular vacuuming between cleanings cannot be overstated. All carpeted areas should be vacuumed at least one time per week. High traffic regions should be vacuumed even more often. Regular vacuuming is the best thing you can do for your carpets. When carpet is thick, it's best to vacuum slowly and gradually and also to make multiple passes. It takes time to suck the ground-in dust and dirt. Use overlapping strokes in high traffic regions. Sprinkle a little baking soda inside the vacuum bag to help prevent odors.
Regular vacuuming as well as regular carpet cleaning in Birmingham AL will extend the duration of your carpet. It's a just a question of investing a little money now for regular maintenance versus a lot of money for soon for carpet replacement.
If you have any question or want us to come and do your yearly carpet cleaning, call Heaven's Best Carpet and Upholstery Cleaning at 205-618-9150. <!--[if mso & !supportInlineShapes & supportFields]> SHAPE  * MERGEFORMAT <![endif]--><!--[if gte vml 1]> <![endif]--><!--[if gte vml 1]> <![endif]--><!--[if mso & !supportInlineShapes & supportFields]> <![endif]-->
Heaven's Best Carpet Cleaning is happy to provide our Carpet, Floor, and Upholstery Cleaning Services to all of the Greater Birmingham, Alabama metro areas including: Homewood, Hoover, Mountain Brook, Vestavia, Inverness, Indian Springs, Shoal Creek, Pelham, Helena, Alabaster, Chelsea, Calera, Columbiana, Moody, Trussville, Westover, Wilsonville.

Contact Heaven's Best to schedule a Carpet Cleaning