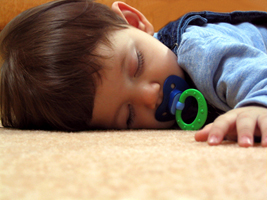 Carpeting in your home provides a comfortable walking surface that's easy on feet. Also, kids love to play on soft carpet. Even if you vacuum frequently to keep your carpet clean, vacuuming doesn't pick up everything. This is why using a Professional Carpet Cleaning Service in Birmingham AL is important. Your carpet can become the home to dust mites and fungi as well as pollutants such as lead and pesticides that vacuums don't remove. These harmful microbes and chemicals can contaminate your indoor air, and become a health risk to children and adults. Therefore, having your carpets professionally cleaned every 12 to 18 months is recommended by the Carpet and Rug Institute. A professional carpet cleaning service such as Heaven's Best Carpet and Upholstery Cleaning can sanitize floors more effectively than consumer products allow you to do on your own. And, regular carpet cleanings will extend the life of your carpet as well as improve your indoor air quality.
If you suffer from allergies or are sensitive to chemicals, it is even more important to have your carpets professionally cleaned yearly. Look for a company like Heaven's Best Carpet Cleaning that uses non-toxic or green cleaning products. This is especially important if you have pets or children in your home. Prolonged exposure to certain cleaning agents can contribute to health problems and aggravate allergies.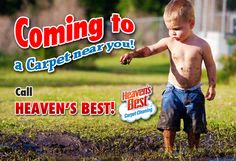 If you haven't had your carpets cleaned in over a year, call Heaven's Best Carpet Cleaning today at (205) 618-9150. Along with great cleaning rates, we offer FREE CITRUS DEODORIZER with all our cleanings. And, all of our products are environmentally safe. So, they are safe for you, your children, your pets and your home. Your floors will look and smell great after a professional carpet cleaning from Heaven's Best. So, if you are wondering Why Use a Professional Carpet Cleaning Service in Birmingham AL, call Heaven's Best today at (205) 618-9150 to get our current specials and to see that hiring a professional carpet cleaner will not break the bank.

Contact Heaven's Best to schedule your Yearly Carpet Cleaning