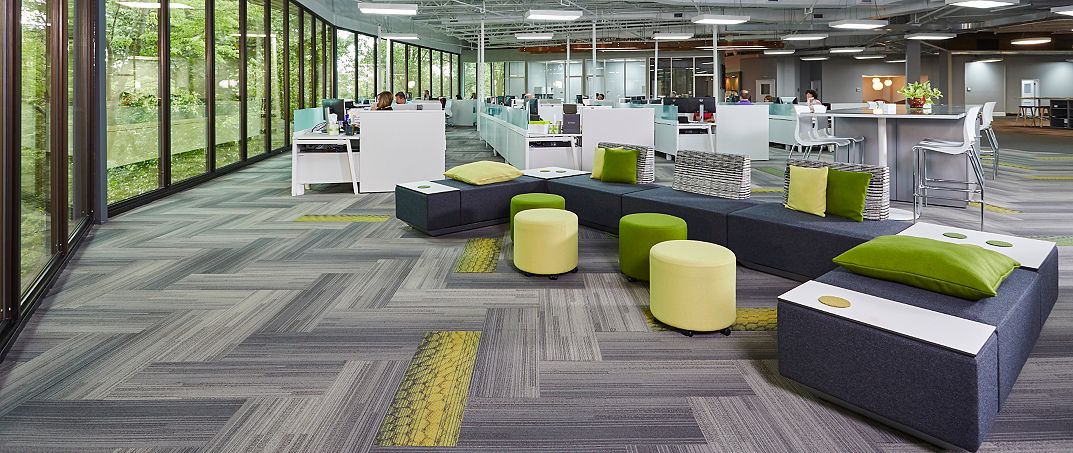 Why should you hire Heaven's Best Carpet Specialists for a Commercial Carpet Cleaning at your business in Birmingham, AL? Freshly cleaned carpets are a great way to welcome your customers and employees into your business. They reflect the pride you take in your business. So, when you select a commercial carpet cleaning company, it is important that you find professionals who are experienced in commercial-grade carpet. That's why Heaven's Best Carpet & Rug Cleaners is the best team for the job.
Heaven's Best Carpet Cleaning Specialists Offer Superior Commercial Carpet Cleaning
Commercial-grade carpet is manufactured to withstand heavy foot traffic, but it also endures constant dirt buildup that not only ages your business' carpet but dulls its appearance, too. Heaven's Best uses the latest technology and equipment to ensure that your commercial carpet is properly cleaned. We use a low-moisture carpet cleaning process that will thoroughly clean your carpet and it will also be dry fast, in about 1 hour.
Our Process Includes:
Pre-Inspection
Commercial Pre-Vacuuming
Pre-Spray
Pre-Spot
Carpet Cleaning with an added Citrus Booster
Free Citrus Deodorizer
Post Grooming
Post Inspection
An Added Benefit
Your commercial carpets will also benefit from the fact that our carpet cleaning services are environmentally-friendly. Our carpet cleaning techniques include solutions to ensure the durability and lifespan of your commercial-grade carpeting while keeping the workplace safe for your employees and the environment.
Ready to get started? Give Heaven's Best Carpet & Rug Cleaners a call at (205) 739-1880. We offer FREE CONSULTATION & FREE ESTIMATES! So, give us a call now at (205) 739-1880 to schedule an appointment. You won't believe the difference our commercial carpet cleaning services make for your business. These are just a few of the reasons why you should hire Heaven's Best Carpet Specialists for Commercial Carpet Cleaning in Birmingham, AL. The other reason is we have the best rates in the Birmingham, AL metro area. Call today! (205) 739-1880

Contact Heaven's Best for a FREE Consultation & Estimate!