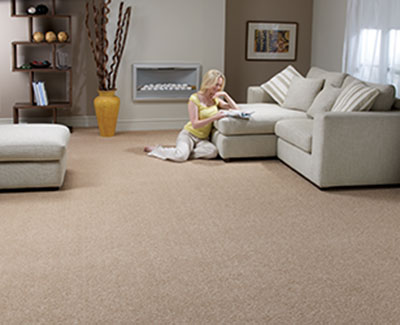 It's easy to think that the only reason you need your carpet clean is so it looks nice, right? That is certainly one reason to schedule regular carpet cleaning; however, it's important to remember that carpet cleaning is also an investment in your health. So, why do carpets need to be cleaned regularly in Birmingham AL?
The main reason carpet needs to be regularly cleaned is that it collects dirt, bacteria, dust mites and allergen. Though these are not visible, they can actually pollute the quality of the air you are breathing. Even if carpets appear to be clean, they can actually be dirtier than you think.
Your carpet acts similar to an air filter. Dust, dirt, bacteria and dust mites can collect in your carpet, and you don't even know it. This dirt can remain in your carpet and it can be stirred up when you are walking on the carpet. Also, when your children, babies or pets are running and playing, they can stir up the dust. Therefore, having your carpets professionally cleaned can remove this type of dust and dirt that cannot even be seen.
By investing in a yearly professional carpet cleaning from Heaven's Best Carpet & Rug Cleaners, you can insure you will have clean and healthy carpets. And, if you think it will break the bank to have your carpets professionally cleaned, think again! Heaven's Best has some of the best rates around. Our 3 Room Special for $87 is a great bargain. This is for rooms up to 200 sq. ft. each. If you haven't had your carpets cleaned in quite a while, start the New Year out right by scheduling a professional cleaning. Having a clean, safe and healthy home is a good reason carpets need to be cleaned regularly in Birmingham AL. Call Heaven's Best Carpet & Rug Cleaners now at (205) 739-1880 to schedule.

Contact Heaven's Best to schedule a Professional Carpet Cleaning