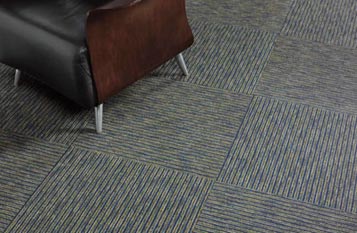 Are you in search of new flooring for your business or office floor? If so, you may want to read this article about "What's so good about Commercial Carpet Tiles in Birmingham AL." If you are looking for a product that will last, and won't blow an enormous hole in your budget, you may want to try Commercial Carpet Tiles. They are an excellent product and a good value for flooring in offices, businesses, or commercial buildings.
Commercial Carpet Tiles are stylish and cost-effective and they come in many choices, colors and designs. They are ideal for industrial buildings as well as offices, retail outlets and most any commercial building because they are so practical to install and maintain.
If you need more proof, here are 5 good reasons you might want to consider purchasing Commercial Carpet Tiles for your business in Birmingham AL:
1. Affordable Cost: Carpet Tiles range in price based on the style and quality, but you can get them at a very good price and from many retail and online companies.
2. Easy Installation: When traditional carpet is stained or worn down, you need to replace the carpet in the entire room. This can be costly. However, using carpet tiles means that installation and any replacement is easy and fast.
3. Saves Time: The Installation of Carpet Tiles is so easy, you can probably do it yourself. But if you hire someone to do it, your business won't be disrupted for very long because professional installers can install them very quickly, so you will be back to business in no time.
4. Easy Repair and Replacement: Got a stain? Replace just the stained tile. Worn out at the entrance? Replace just the worn tiles. You can even install and replace tiles yourself-saving your business tons of money.
5. Very Stylish: Carpet tiles come in a variety of colors, patterns, and textures so you're sure to find something to match your business décor.
So, if you are looking for an affordable and practical flooring solution, why not try Commercial Carpet Tiles? Along with being a great option, they are also easy to clean. Heaven's Best Carpet Cleaning offers professional carpet cleaning of commercial carpet tiles. Because this type of flooring is glued down, it should not be cleaned with Steam or Hot Water Extraction. Using this method of cleaning can harm the tiles and delaminate them from the floor. Heaven's Best Carpet Cleaning is IICRC certified (Institute of Inspection, Cleaning and Restoration Certification) on the proper methods for cleaning carpet tiles. We have the newest top of the line equipment to thoroughly clean and sanitize your office carpets. We also have great rates. All of the factors mentioned above are What's so good about Commercial Carpet Tiles in Birmingham AL? And if you need them cleaned, call Heaven's Best Carpet Cleaning today at (205) 618-9150, or use the form below to get a FREE ESTIMATE.

Contact Heaven's Best for a FREE ESTIMATE on Carpet Tile Cleaning