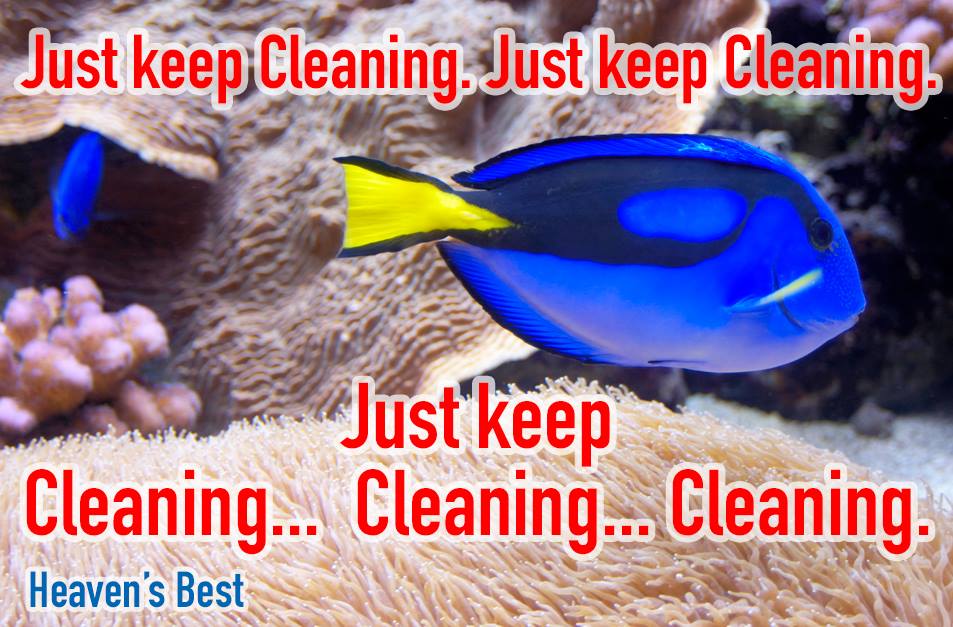 There are many Carpet Cleaners in the Birmingham, AL metro area. If you are looking to get your carpets cleaned and are not sure who to call, here are a few items listing what makes Carpet Cleaning by Heaven's Best of Birmingham, AL so unique:
Our carpet cleaning process removes the majority of the water during cleaning so most carpets are DRY IN ONE HOUR! Which allows you to get on with your day quicker. You may be wondering why this is so important. Well, wet surfaces, especially with tiny fibers like carpeting are an incubator for germs to multiply. If they stay wet for a long time, it can lead to mold or mildew in your pad. With our low-process, you will not have to worry about a moist carpet all day. And, you can walk across it soon after we clean. So, you can have your carpet cleaned in the morning and have a party that evening.
We only use environmentally safe/all natural/organic products on your carpet and UPHOLSTERY so it is safe for your family and pets. Also, our cleaning products have a citrus base, so they smell great.
FREE CITRUS DEODORIZER – Instead of charging extra for deodorizer, like the other carpet cleaners in town, we offer our customers, FREE CITRUS DEODORIZER with all our cleanings. This means you will save money and your carpets will look clean and your whole house will smell clean.
Our technicians are trained to the highest standards of perfection working in tandem with your expectations. We care about keeping your carpets cleaned, groomed, and free of germs in order to get the most years out of them.
We are a veteran owned and locally operated family business. See ABOUT US here.
We guarantee our work for 30 days and we also offer fair affordable pricing. We are known for our ethical values and treat each house as if it were our own.
So, don't wait any longer to call and have your carpets cleaned. You will quickly see what makes Carpet Cleaning by Heaven's Best of Birmingham, AL unique. Call us now at (205) 739-1880 to schedule an appointment.

Contact Heaven's Best to schedule a Carpet or Upholstery Cleaning