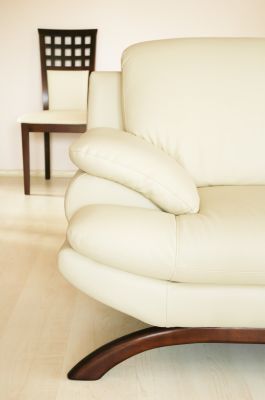 Let Heaven's Best give new life to your furniture. If you need help with Upholstery Cleaning and want to know how to bring your furniture back to life in Birmingham, AL we can help! Just like the flooring in your home or business, your upholstery will last longer and, of course, look better when it's professionally cleaned. We can make it look like new again! Our exclusive cleaning solution and powerful cleaning system gently restores your furniture to a beautiful look you didn't know was possible. The dirt, dust, crumbs, and other debris will be pulled out, leaving a clean, renewed surface.
Our specially formulated, gentle cleaning solution and specially designed equipment will clean any upholstered surface – including leather. Our products are environmentally safe and quick-drying! If it's upholstered, we can clean it - from couches to love seats, recliners to dining room chairs. We can also clean futons and mattresses. Give us the opportunity to clean, restore color and revive your upholstered furniture. We promise you will be glad you did!
Our technicians will take the time to accurately determine the type of upholstery your furniture is made of and then use the appropriate cleaning method. You'll be amazed at how quickly your upholstery dries (drying times vary depending upon fabric type).
So, if you're looking to spruce up your home without buying new furniture, why not just bring what you've already got back to life!? Call Heaven's Best – we know how to clean upholstery and bring your furniture back to life in Birmingham, AL and it would be our pleasure to do so. Call us at (205) 739-1880 or fill out the form below and we will get in touch with you today. We can't wait to hear from YOU!

Contact Heaven's Best to schedule a Carpet, Floor or Upholstery Cleaning