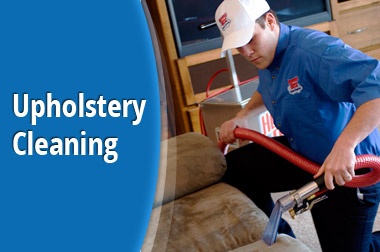 When is the last time you had your couches professionally cleaned? Are you in need of a good cleaning? If so you're in luck – right now we have an upholstery cleaning special in Birmingham, AL! Right now, we are running a Sofa & Loveseat Special – for only $139 we will come out and professionally and satisfactorily clean your sofa & loveseat (or chair!). Whether it's fruit juice, your favorite pasta dish or this morning's coffee, knowing the right procedure and using the right products are imperative! Fortunately for you, Heaven's Best knows the right method to use to get out almost any stain. You will simply be amazed at how well our method works to get those upholstered pieces looking fresh and clean again!
Let us restore that new look to your upholstery with our exclusive professional upholstery cleaning process. With every cleaning we use our unique pre-spray and pre-spotter to lift soil spots and stains and our Heaven's Best upholstery cleaning solution to clean and deodorize your furniture. That's not all! With any cleaning we also include our free citrus deodorizer to remove odors, freshen your upholstery and leave any space feeling and smelling fresh and clean.
If you're interested in our upholstery cleaning special in Birmingham, AL call us today at (205) 739-1880 or fill out the form below and we will contact you today! At Heaven's Best we strive to live up to our name and it would truly be our pleasure to serve you. Schedule an appointment today!

Contact Heaven's Best to schedule a Carpet, Floor or Upholstery Cleaning