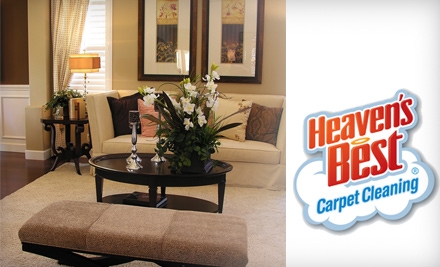 As the weather is getting warmer and people are spending more time outside, it's important not to neglect what needs to be done inside. If you're looking for the top ten reasons for regular carpet cleaning in Birmingham, AL you've come to the right place. There are a lot of reasons why you shouldn't forget to have your carpets cleaned on a regular basis. Here are the top ten.
1. Extends the life of your carpets. Having your floors cleaned on a regular basis can significantly increase the life of your carpets, protecting your investment.
2. Improves and protects the air quality inside your home. Airborne pollutants can be trapped inside your carpets. In order to protect the quality of air inside your home, as well as protect your carpets, those pollutants must be removed on a regular basis.
3. Easier to maintain. Most carpet soiling is made up of dry soils. When your carpets are cleaned regularly, those dry soils can be removed by regular vacuuming.
4. Stain and spot removal. Spots and stains can attract further soiling of the carpets. Having them removed promptly can protect the carpets from further damage.
5. Avoids accumulation of bacteria and allergens. Unhealthy contaminants can be the result of moist soiling that is not taken care of quickly and efficiently.
6. Improves the room's appearance. Fresh, clean, well-taken care of carpets can speak volumes about the overall cleanliness of your home.
7. Improves morale. Those who live in the home feel better about their home environment when it is clean.
8. Makes carpeting look and feel clean and fresh.
9. Eliminates dust mites and/or bedbugs that may be living in your carpets.
10. Maintains the carpet's warranty. Many carpet warranties require carpets to be cleaned roughly every 12-18 months.
There is no denying the importance of regular carpet cleaning! You've read the top ten reasons for regular carpet cleaning in Birmingham, AL – now give Heaven's Best a call today to make an appointment to have your carpets cleaned. Call us at 205.739.1880 or fill out the form below and we will contact you!

Contact Heaven's Best to schedule a Carpet or Floor Cleaning