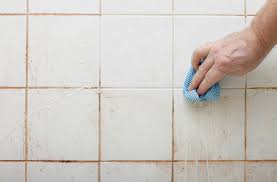 If you are looking for some tips on how to clean your tile in Birmingham, AL, you've come to the right place. Below are some helpful tips on mopping and maintaining tile floor surfaces over a long period of time. For an even more thorough cleaning and a fresh start, you'll want to call on Heaven's Best Carpet Cleaning of Birmingham, AL, but in between professional cleanings here is an easy to follow guide to cleaning your floors yourself.
What You'll Need:
Mop
Bucket
Floor Cleaner
Toothbrush
First, it's important to choose the right mop. Tile floors have grout so you will want to use a rope mop and avoid sponge mops or dry mops. These are great tools for quick spills, but not for deep cleaning. Rope or string mops are the best way to go.
Use a mop bucket that has a wringer attached. It's important to get the excess water out of your mop between swipes so a wringer is a must!
Use a strong cleaning solution and hot water for tough jobs and extra dingy or dirty grout. User a milder solution for the remainder of the floor.
That toothbrush will come in handy for areas where the grout has gotten especially dirty or needs a little extra TLC to come clean.
Make sure you are rinsing the water often – if not you will be pushing dirty water around the floor and it will be counter-productive to getting those floors squeaky clean. Once you notice the water is getting dirty and cloudy, simply trade it for fresh, clean, hot water.
We hope you find these tips on how to clean your tile in Birmingham, AL to be helpful. For the BEST professional cleaning service, give Heaven's Best Carpet Cleaning a call at 205-739-1880 and we'll be happy to help get your floors looking good again!

Contact Heaven's Best to schedule Tile or Grout Cleaning