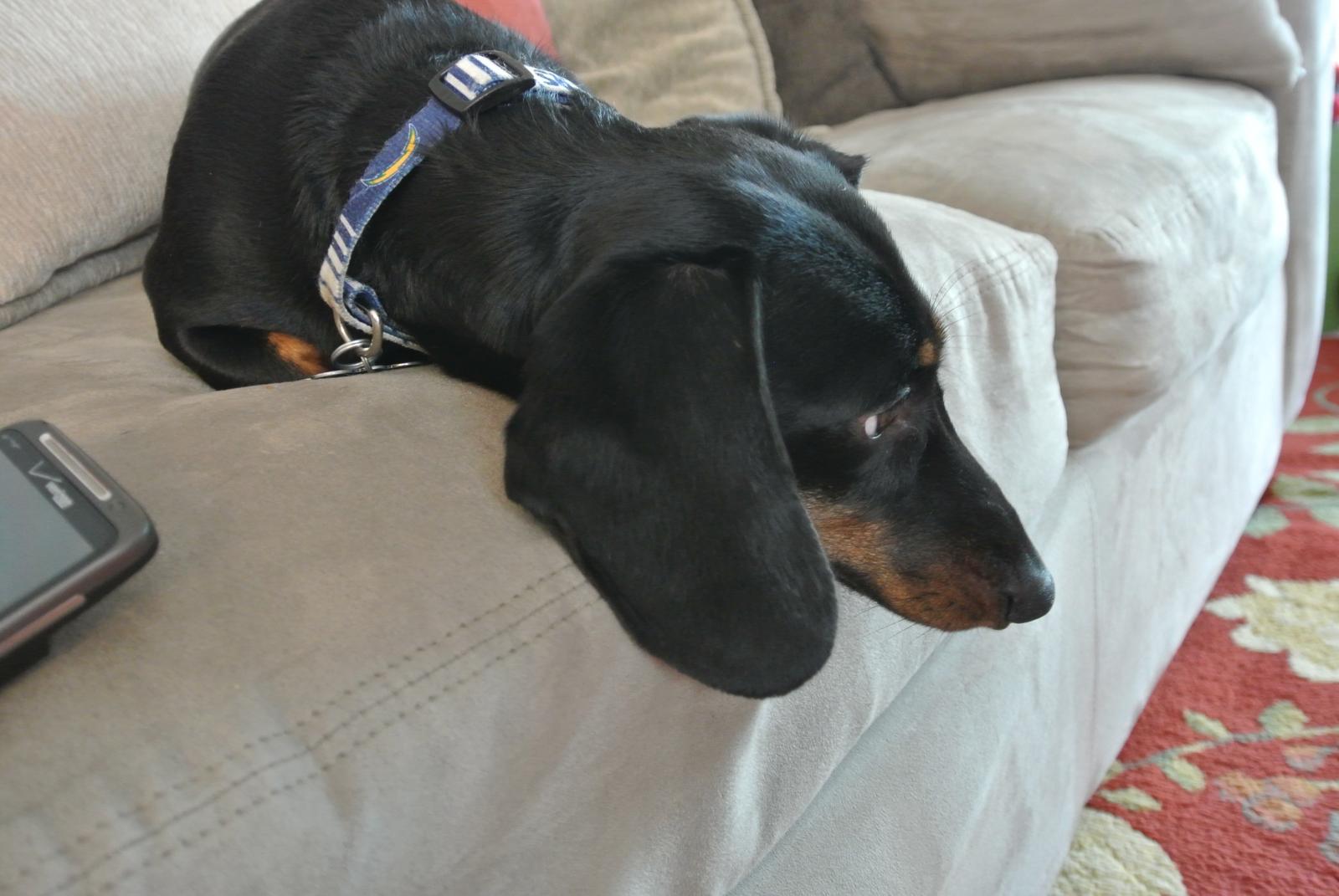 Along with cleaning carpets, Heaven's Best offers Superior Upholstery Cleaning Services in Birmingham, AL. We at Heaven's Best love our pets, but are carpets and upholstery may not! Pets cause a lot of wear and tear on all of our upholstered furniture and our carpeting.
Actually, our first dog, a short haired black and tan mini dachshund named Lil' Bolt helped us decide to open up Heaven's Best Carpet & Rug Cleaning. If you have pets, you know they are a bundle of joy, but they are also a "pain in the butt." Training Lil' Bolt to go outside was very challenging. In the meantime, we were cleaning up spots and stains all over our carpets and upholstery. This is when we realized how much we needed carpet and upholstery cleaning services. When, we looked around our neighborhood and realized that almost all of our neighbors also had pets, we thought this might be a great business to get into.
So, we did our research and found that the Heaven's Best Carpet Cleaning franchise offered just what we needed. Heaven's Best provides us with excellent all natural cleaning products that really get stains out. And, since we have been in business, we have helped a lot of people keep their carpets and upholstery looking great year round.
If you are in need of carpet or upholstery cleaning give Heaven's Best a call at (205) 739-1880. With our Superior Upholstery Cleaning Services in Birmingham, AL we can bring new life to your furniture! Call today at (205) 739-1880 for our current specials.

Contact Heaven's Best to schedule an Upholstery or Carpet Cleaning