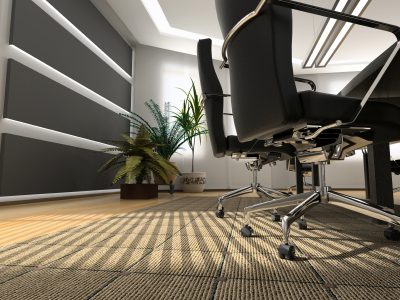 Has it been a while since you had your commercial carpets cleaned? If it has been more than 6 months to a year (depending on the amount of foot traffic your office or workplace has), then you are due for a carpet cleaning. Let the professionals at Heaven's Best Carpet and Rug Cleaners provide superb, affordable commercial carpet cleaning in Birmingham,d AL. Heaven's Best has a unique cleaning process and special carpet cleaning solutions that are specifically tailored for commercial carpeting. Our cleaning products are all-natural citrus based so they are safe for you, your employees and your customers. We also use a low-moisture cleaning process that is better for commercial carpets. This process allows your carpets to dry completely in about 1 hour – so you don't have to block off an entire day or hours on end to have your carpets cleaned.
We can make your office, business, or any commercial building look spotless and refreshing. We offer our commercial carpet cleaning services are affordable and competitive rates – you won't find prices like ours anywhere else. There is no need to put off carpet cleaning any longer. We can make your carpets and floors look great! So, when people come through the doors of your business, they're first impression of your business is pleasant and positive. Having a clean office with fresh clean carpets and floors will make your customers want to come back over and over again. This means more business for you!
If you're commercial carpets are due for a cleaning, call Heaven's Best today and schedule an appointment for a FREE ESTIMATE. Let us serve you by providing your office or work space with superb, affordable commercial carpet cleaning in Birmingham, AL. Call us today at 205-739-1880 or fill out the form below and we will contact you!

Contact Heaven's Best to schedule a Commercial Carpet or Floor Cleaning