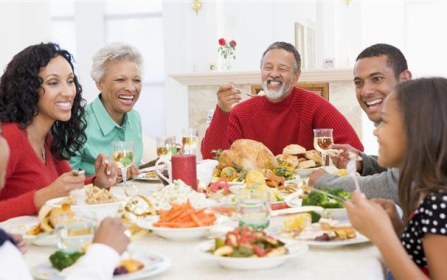 The holidays are upon us and this means a time for family and friends. It also means entertaining in your home and lots of food, drinks and fun. Along with the festivities often come spots, spills, stains on carpets and upholstery in Birmingham AL. Invariably, parties and fun bring with them accidental spills, spots or stains on upholstery carpets and floors. Don't let accidental spills stop your holiday festivities. Prepare ahead of time, with a handy basket full of everything you will need for holiday spots and stains. Here is a quick checklist to prepare a bucket or basket ahead of time so you can just grab it when needed over the holidays.
Bucket of Basket – Put all of the supplies you will need in one place, such as in a bucket, basket or box. This way when a spill occurs, you will just need to grab 1 item.
Clean Towels or Rags – Make sure you have a few clean towels or rags in the basket for blotting up spills quickly.
Paper Towels – Along with towels, a roll of paper towels is also useful. Paper towels or cloth towels will work, so make sure you have one or the other in your basket.
Spot Cleaner – A spray bottle of Heaven's Best Spot Remover comes in handy with holiday spots and stains. When you contact Heaven's Best Carpet and Upholstery in Birmingham for your yearly carpet cleaning, mention you saw us on the internet and get a FREE BOTTLE of our unique Spot Remover. If you don't have a bottle of Heaven's Best Spot Remover, make sure you have a good upholstery spot remover on hand. Also, don't use spray that is not intended for carpets or upholstery as it could dye the fabric or lock in the stain.
Spray Bottle with Water Only (or a mixture of 2 parts Water and 1 part White Vinegar) – It's good to have a spray bottle with just plain old water in it. Many stains will come out by blotting them up quickly with a towel and then spraying a little bit of cold water on them.
Baking Soda – A small box of baking soda is another cheap item to have in your clean up basket. After blotting up spills with towels, sprinkling a little baking soda on them can often do the trick. Once the spot is dry, you can just vacuum it up the next day.
So, don't let holiday Spots, Spills or Stains on your Carpet or Upholstery, get you down this season in Birmingham AL. Have this handy basket ready to go and you can clean up spills and messes in minutes. If you still need help with spots, spills or stains, you can also call Heaven's Best Carpet and Upholstery Cleaning at (205) 618-9150. We have professional strength cleaners and spot removers to get out just about any spot or spill you may have. Contact Heaven's Best at (205) 618-9150 to schedule a professional carpet or upholstery cleaning today!

Contact Heaven's Best for Stain Removal Help