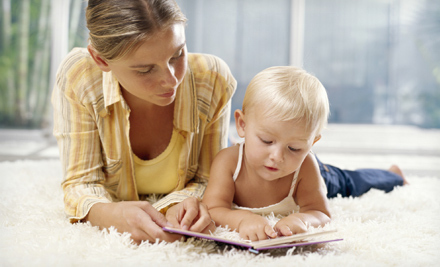 Having your carpets professionally cleaned at least once a year is only half the battle. There are plenty of ways to keep your carpets cleaned year-round. Here are some simple ways to keep your carpet clean in Birmingham AL. The single most important and effective thing you can do to keep your carpet in tip-top shape is to vacuum, vacuum, vacuum! For normal traffic areas, vacuuming once a week should do the trick. For higher traffic areas, or homes with children and pets you'll want to vacuum on average of every other day. Keeping your carpets vacuumed will keep the dirt, dust, and other particles from settling into your carpet. Without heavy accumulation there won' be so much getting pushed into the carpet on a daily basis.
Another tip is to use doormats at all of your home entrances. Doormats can reduce the amount of dirt that gets tracked in. An even better idea is to have a "no shoes in the house" policy. This will not only reduce the amount of outside dirt and particles being brought in, it will also be gentler on your carpet.
Always clean up any spills or pet accidents as soon as you see them. Getting spills cleaned up right away will reduce the likelihood of permanent staining. The best thing you can do for spills or stains is to clean it up as soon as it occurs.
If these simple ways to keep your carpet clean in Birmingham, AL don't leave your carpet as clean as you'd like call Heaven's Best today at 205-230-3371 and schedule an appointment. It would be our pleasure to service your home!

Contact Heaven's Best to schedule a Carpet, Floor or Upholstery Cleaning