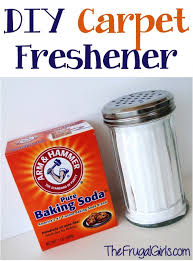 Here are some Simple Carpet Freshener and Odor Removal Tricks in Birmingham AL that are clever and will help make cleaning in your home easier. All you need is a vacuum cleaner. You probably already know how versatile your vacuum cleaner is, but her are a couple simple adjustments you can make to get it working better for you, and to make your home smell better.
1. Put a used dryer sheet into your vacuum cleaner bag. This will help freshen as you vacuum and it is another idea for repurposing an item before tossing it. It will spread a nice fresh scent throughout your home as you vacuum each room.
2. Add a small scoop of Cinnamon to your vacuum cleaner bag. If you don't have any dryer sheets, try a small scoop of Cinnamon. If you've got stinky, shedding dogs or cats, your rooms may have that smelly pet odor. By adding a bit of cinnamon to your vacuum's bag, it will help cover up pet odors in your carpet and upholstery. This is also a great scent to use during the fall season. It will give your room the smell of fresh baked cinnamon cookies or toast.
3. Sprinkle Baking soda on tough odors before vacuuming. If you have bad odors in your carpet, upholstery, mattress or rugs, just sprinkle some baking soda on them. Let it sit for about 30 minutes. Baking soda is a great odor absorber and it is cheap! Finally, vacuum it up and you will pick up dirt and odors.
Try these Simple Carpet Freshener and Odor Removal Tricks in Birmingham AL. If you have carpet stains or haven't had your carpet cleaned in over a year, it may be time for a professional carpet cleaning. Call Heaven's Best Carpet and Upholstery Cleaning at (205) 618-9150 to schedule today! Our Citrus based Cleaners and Deodorizers will thoroughly clean your carpets and make your home smell great!

Contact Heaven's Best to schedule a Professional Carpet Cleaning