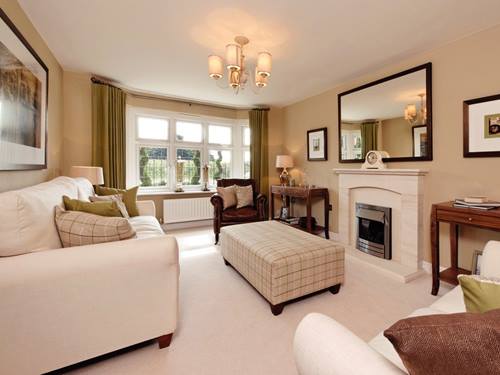 There are two popular methods of carpet cleaning - dry cleaning and steam cleaning. Many people wonder, is one better than the other? Are there certain situations or circumstances that would be better for one method over the other? Well let us help you decide: Should I have my carpets dry cleaned or steam cleaned in Birmingham, AL.
Steam cleaning – It isn't chemical free.
There is a misconception that one advantage to having your carpets steam cleaned over dry cleaning is that steam cleaning is a chemical-free process and therefore better for your health and the environment. This is completely un true. Steam cleaners aren't steam-only cleaners, they almost always use a cleaning solution (or, chemicals) to get the job done.
Dry cleaning – doesn't necessarily use chemicals
Another commonly believed myth is that all dry-cleaning carpet methods use harsh chemicals. Some dry-cleaning carpet cleaners, like Heaven's Best, use all-natural, environmentally safe cleaning products and solutions.
The takeaway here is that both methods of carpet cleaning use cleaning solutions
Dry carpet cleaning isn't actually dry
As long as we are debunking carpet cleaning myths, here's another one for you… dry carpet cleaning isn't actually dry. [Gasp!]
Dry carpet cleaning involves applying a liquid cleaning solution to the surface of the carpet. The cleaning solution breaks down dirt, dust, stains, and organic material. Equipment is then used to remove as much of the debris and cleaning solution as possible. So, there you have it, dry cleaning isn't completely dry, but it is a lot drier than steam cleaning – and the dry time can be as little as ONE hour. You can't beat that.
Now that we've put to rest some carpet cleaning myths…
Steam carpet cleaning vs dry carpet cleaning
Dry carpet cleaning uses much less water so it's much more environmentally friendly than steam cleaning
Dry carpet cleaning is typically completely dry within an hour or two vs 12+ hours for steam cleaning
Dry carpet cleaning often uses harsh chemicals, so before you hire a commercial carpet cleaning company, ask them about their cleaning solution.
Heaven's Best Carpet Cleaning of Birmingham uses a dry carpet/low-moisture carpet cleaning method with all-natural cleaning solutions that are completely safe and environmentally friendly. We hope this article has helped you to understand the benefits to using dry carpet cleaning and has helped you decide should I have my carpets dry cleaned or steam cleaned in Birmingham, AL. Call us today and schedule an appointment at 205-739-1880. We would be honored to be your chosen carpet cleaning experts for all your carpet, floor and upholstery cleaning need. We can't wait to hear from you!

Contact Heaven's Best to schedule a Carpet, Floor or Upholstery Cleaning