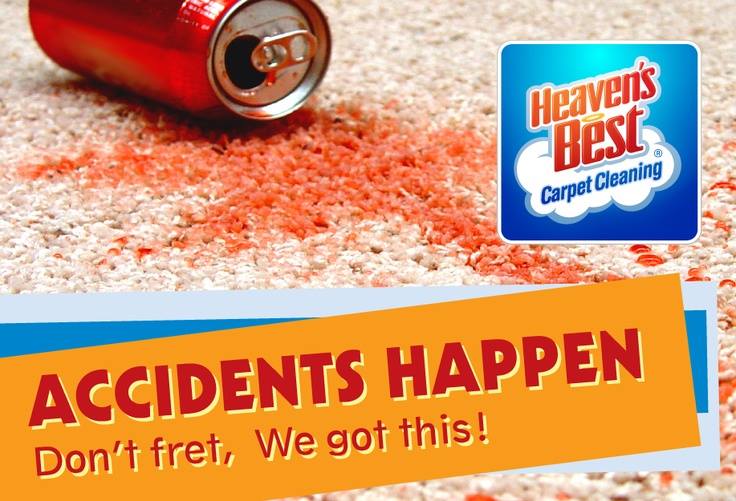 Although many of our clients are turning to Hardwood Floors or Laminate, Carpeting is still preferred for some rooms in the home including bedrooms. But, Carpeting can get dirty fast so when you call to have your carpets professionally cleaned, you may want to consider Scotch Gard Carpet Stain Protection in Birmingham AL.
Carpeting adds warmth and character to any room, plus it is a great floor covering if you have kids. It provides a nice soft landing and place to sit, but cleaning it can sometimes be a challenge, especially if you have kids or pets. At Heaven's Best Carpet & Rug Cleaners, we know how to properly clean your carpets and protect them from further stains.
Pets, kids and adults can track all sorts of foot dirt across your carpet and grind hard-to-remove stains into the fabric. Spills are a fact of life too, especially if you have small children. And, coffee is another common spill that happens. The only way to completely protect carpet is not to walk on it or to block the room off completely. But you don't want to do that! You need that space to spend with your family.
At Heaven's Best Carpet and Rug Cleaners, we know how to treat carpets to prevent stains from settling in. We use advanced techniques that are environmentally safe to both clean your carpeting and protect it. And, if you are thinking it is too expensive, think again! Our rates for carpet cleaning are very affordable and for Scotch Gard carpet protection it is only a small amount more. So, next time you have your carpet cleaned consider having Scotch Gard carpet protection applied. This will help keep your carpet clean longer and save you money in the long run.
After we apply the Scotch Gard, we will give you simple tips to help keep it stain-free. So, if you are going to have your carpets cleaned soon, make sure you ask about Scotch Gard carpet stain protection in Birmingham AL. Call Heaven's Best now at (205) 739-1880 to schedule a professional carpet cleaning.

Contact Heaven's Best to schedule a Professional Carpet Cleaning & Scotch Gard Protection