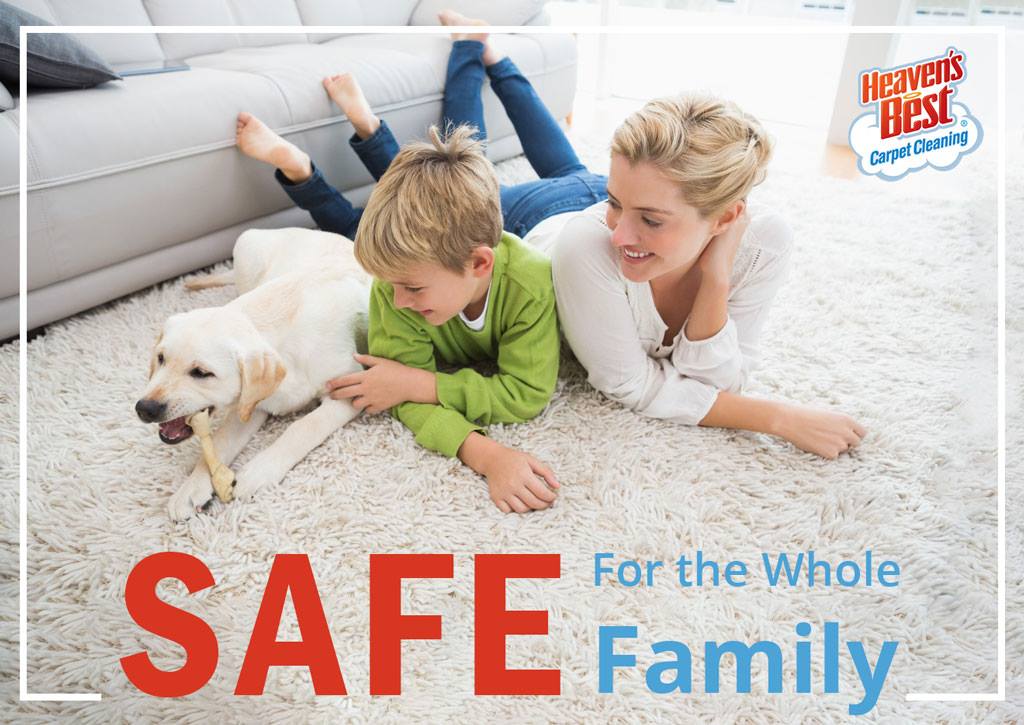 Heaven's Best Carpet and Rug Cleaners provides both home and business owners with exceptional carpet cleaning services throughout the Birmingham metro area. And, you can rest assured that when you call Heaven's Best to clean, the carpet cleaning you will receive is safe and effective carpet cleaning for both children and pets in Birmingham, AL. You will find no harsh or toxic chemicals in our carpet cleaning solution, or in our FREE Citrus Deodorizer. That is why Heaven's Best is safe for your whole family.
When you call Heaven's Best to schedule a Carpet Cleaning, you will receive the following:
Courteous, Friendly Service Immediately
Easy Scheduling – We work around your schedule!
Hard-working, Friendly & Professional Technicians
Top-of-the-Line Cleaning Equipment
All-Natural Citrus based Cleaning Solutions – Safe for kids & pets!
Fast Drying Times – usually in about 1 hour
30 Day Guarantee
Affordable Rates!
Heaven's Best professional carpet cleaning services are in high demand, because first, we say what we are going to do and we do what we say we are going to do. We don't up our price when we arrive. We give you a Fair, Honest price for the cleaning over the phone. And, when our technicians arrive, we don't add on extra fees. Along with being honest, we also offer great rates and value for your money. Our 3 Room Carpet Cleaning for $93 is the Best Value in Birmingham, AL. You may find a lower advertised price, but that is because they don't tell you how much it will actually be until they arrive at your home. Our $93 – 3 Room Carpet Cleaning is just what it states it is $93 for 3 Rooms up to 200 Sq Ft each. This carpet cleaning is a total, thorough cleaning. We include the following: Commercial Vacuuming, Pre-spray and Pre-spotter, our Heaven's Best All-natural Cleaning solution, and Added Citrus Booster (for cleaning power), and our FREE Citrus/Orange Deodorizer.
And, all these products are non-toxic and safe for you, your children and your pets. So, if you are looking for safe and effective carpet cleaning for both your children and pets in Birmingham, AL, Heaven's Best is the company to call. Along with your safe cleaning, you will also receive the best deal in Birmingham. And, it is all backed by our 30-day guarantee. Why not give Heaven's Best a call right now at (205) 739-1880 to schedule your safe cleaning today. At Heaven's Best we strive to live up to our name "Heaven's Best" every time we clean. We look forward to cleaning for you!

Contact Heaven's Best to schedule a Safe and Effective Carpet Cleaning