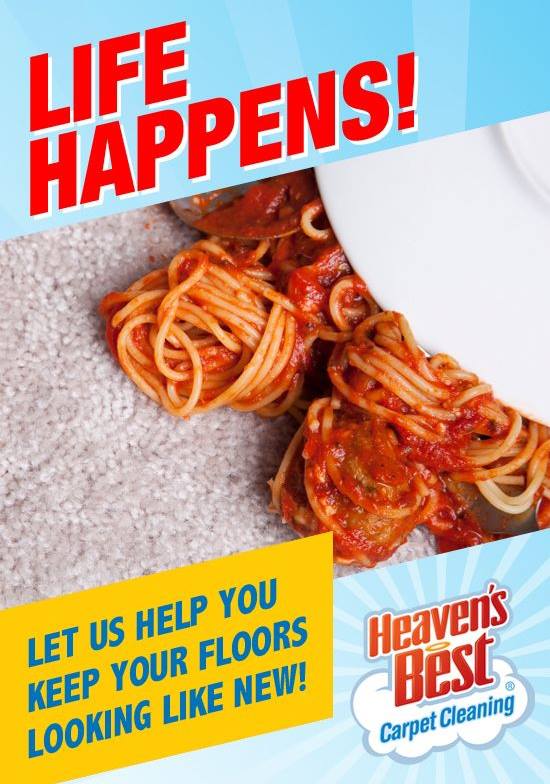 Whether you're a pasta lover or a pizza fanatic or just have a well-stocked pantry, you more than likely have some type of tomato sauce in the house. As one of the most widely used sauces, experienced chefs and beginner alike use this sauce on a regular basis. Unfortunately, this also means it's a pretty common household spill, but have no fear! We can help remove tomato sauce stains from your carpet in Birmingham, AL.
Below are two different methods for tackling this common, yet tough stain.
Method #1
As soon as you discover the tomato sauce stain, act quickly before the stain settles into the carpet fibers.
Grab a clean towel or sponge soaked in cold water, blot the soiled area from the outside in.
Take a slice of lemon and rub it onto the stain.
Pour a generous amount of water onto the carpet to cover the area, then blot as much of the water as possible using a clean cloth or towel.
Allow the carpet to dry – the stain should no longer be visible.
Method #2
Using a utensil, like a spoon or knife, carefully extract any excess tomato sauce that hasn't soaked into the carpet. Again, make sure you work from the outside in so you don't spread the stain.
Pour a generous amount of club soda directly onto the soiled carpet.
Using a damp cloth or sponge soak up the tomato sauce stain.
Using a clean paper towel, firmly press onto the stain to absorb any remaining liquid or tomato sauce residue.
Next, mix a solution of 2 cups of cold water and 1 tablespoon liquid dish detergent.
Soak a clean, unused sponge or cloth in the solution and blot the soiled carpet.
Rinse carpet using cold water and pat dry with clean towel.
If you still find yourself looking for a deeper clean Heaven's Best can help! Not only can we help remove tomato sauce stains from your carpet in Birmingham, AL; our commercial grade equipment will reach far beyond the surface to remove dust and allergens that pollute the air you breathe. Call us today at 205-739-1880 and schedule an appointment! Don't forget to ask about our current specials!

Contact Heaven's Best to schedule a Carpet, Floor or Upholstery Cleaning