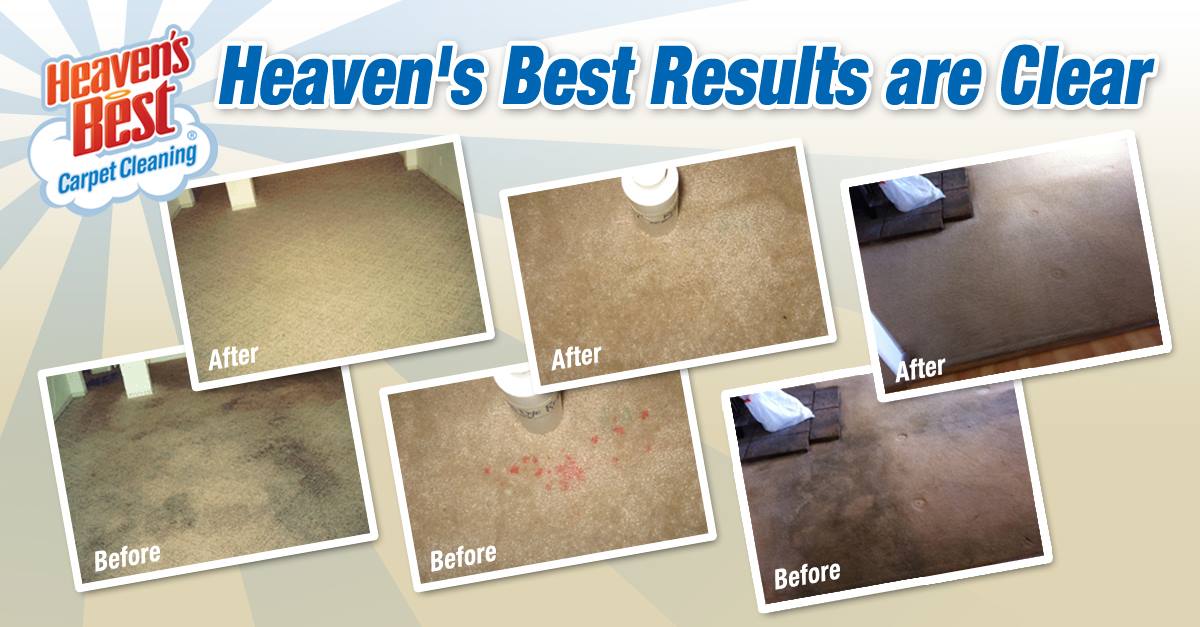 Heaven's Best Carpet & Rug Cleaners provide quality carpet cleaning services in Birmingham, AL and the surrounding areas. The results are clear when you see our work and when you hear what others are saying about us. People love Heaven's Best because of our quality service and effective low-moisture cleaning process. Here are some recent comments from our happy customers.
"It is so rare to find a business that actually listens to their customers, and knows the value of customer service. That's why I've been using your service since I tried it a couple years ago. ~Linda - Homewood, AL
"I have been very pleased with the way my carpet looks and feels each time they've been cleaned. I am happy with the way the technician explained what they will be doing & how long it will take. I especially like the fact that it doesn't take a lot of time for them to clean, and it didn't take long for the carpet to dry. It was a really good experience! Thank you! ~Mary – Hoover, AL
"We have used not only your carpet cleaning services many times, but also your Hardwood Floor Cleaning Service and have been very happy with your work ethic. We certainly will continue to use these services and recommend them you to our friends. Thanks again for your help!" ~Brian – Chelsea, AL
"Your men are always polite and do a good job. My carpets are much cleaner than when I got other companies to do the same. ~Erica – Greystone Country Club, Birmingham, AL
So, don't take our word for it, check more of what Heaven's Best customers are saying on our testimonial page here. Also, check out our many 5-Star Google Reviews here. Then, give us a call at (205) 739-1880 to schedule a cleaning. You will find we really have Quality Carpet Cleaning Services in Birmingham, AL. Call Heaven's Best Carpet & Rug Cleaners at (205) 739-1880 for all your carpet cleaning and floor care needs in Birmingham, AL.

Contact Heaven's Best to schedule an Appointment