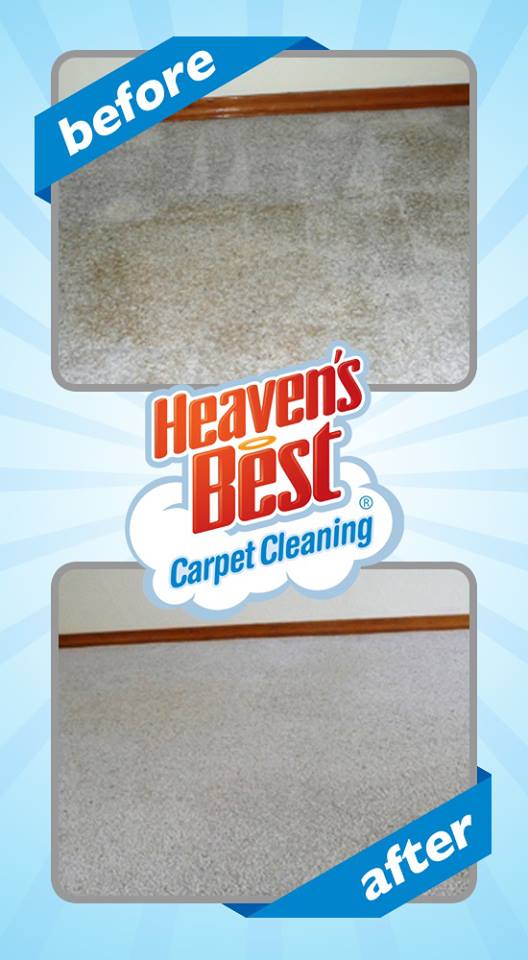 If you are looking for Quality and Affordable Carpet Cleaning in Birmingham AL, Heaven's Best Carpet Cleaning is the Answer. There are a lot of choices when it comes to having your carpet cleaned in the Birmingham AL metro area. You can call one of the large well-known franchises such as Stanley Steemer, or Chemdry. Or, you can go to your local Walmart or Winn-Dixie and rent a Rug Doctor. If you call Stanley Steemer or ChemDry be prepared to get your checkbook out and come off a large amount of money. If you go on your own and rent a Rug Doctor, be prepared to put in some time and sweat equity. With so much variety, it can be difficult sometimes to know which company to choose or what to do. If you are looking for an affordable and time saving option, why not call Heaven's Best Carpet Cleaning. We offer much lower rates than both Stanley Steemer and Chemdry, but we offer superior service. We also don't cost much more than renting a Rug Doctor, and we do all the hard work for you. So, if you aren't sure, here are a few tips we recommend to help you choose the right cleaner.
1. Check for reviews online. "Google em up" as we say and read what others are saying about their cleaning quality. You will find that Heaven's Best Carpet Cleaning has excellent reviews both on Google and Angie's List.
2. Check to see if the company is IICRC certified. Heaven's Best is an IICRC certified firm and our technicians are also IICRC trained and certified.
3. Ask about the cleaning process and products they use to clean. Avoid heavy amounts of water, harsh detergents, soaps, chemicals. Ask if there products are environmentally safe. At Heaven's Best Carpet Cleaning, our cleaning solutions are safe for children, elderly, pets, your home and our planet.
4. Call and ask for specific pricing. This one is critical if you want to get apples to apples comparisons on pricing. Ask about minimum fees and additional charges. Some companies advertise low prices, but then you can't take advantage of them unless you meet a higher minimum requirement. Also, some cleaners charge extra for pre-spray and pre-spotting. They may have a low price, but it doesn't include a good cleaning solution. And, most carpet cleaners charge extra for Deodorizer. At Heaven's Best, you will get a low price that included excellent cleaning solutions and pre-spray. And, Citrus Deodorizer is ALWAYS FREE with all our carpet and upholstery cleanings.
5. Don't be afraid to turn a cleaner away. Any good cleaner will do a pre-clean walk around with you to discuss areas you may be concerned about and also to affirm the price of the cleaning BEFORE they start. If a company arrives and starts singing a different song about price, or cleaning process, send 'em packing.
You can save yourself all the hassle and call Heaven's Best Carpet & Upholstery Cleaning first. We will give you honest expectations; clear pricing and great rates, as well as excellent service. So, follow the simple tips mentioned above to get a Quality Affordable Carpet Cleaning in Birmingham AL, and call Heaven's Best Carpet & Upholstery Cleaning at (205) 618-9150. Remember, if you ever have questions or if you would like a FREE QUOTE…you can always call us at (205) 618-9150 or email us at: heavensbestofbirmingham@gmail.com. Or, use the form below to contact us immediately.

Contact Heaven's Best for Carpet Cleaning Questions or a FREE Quote