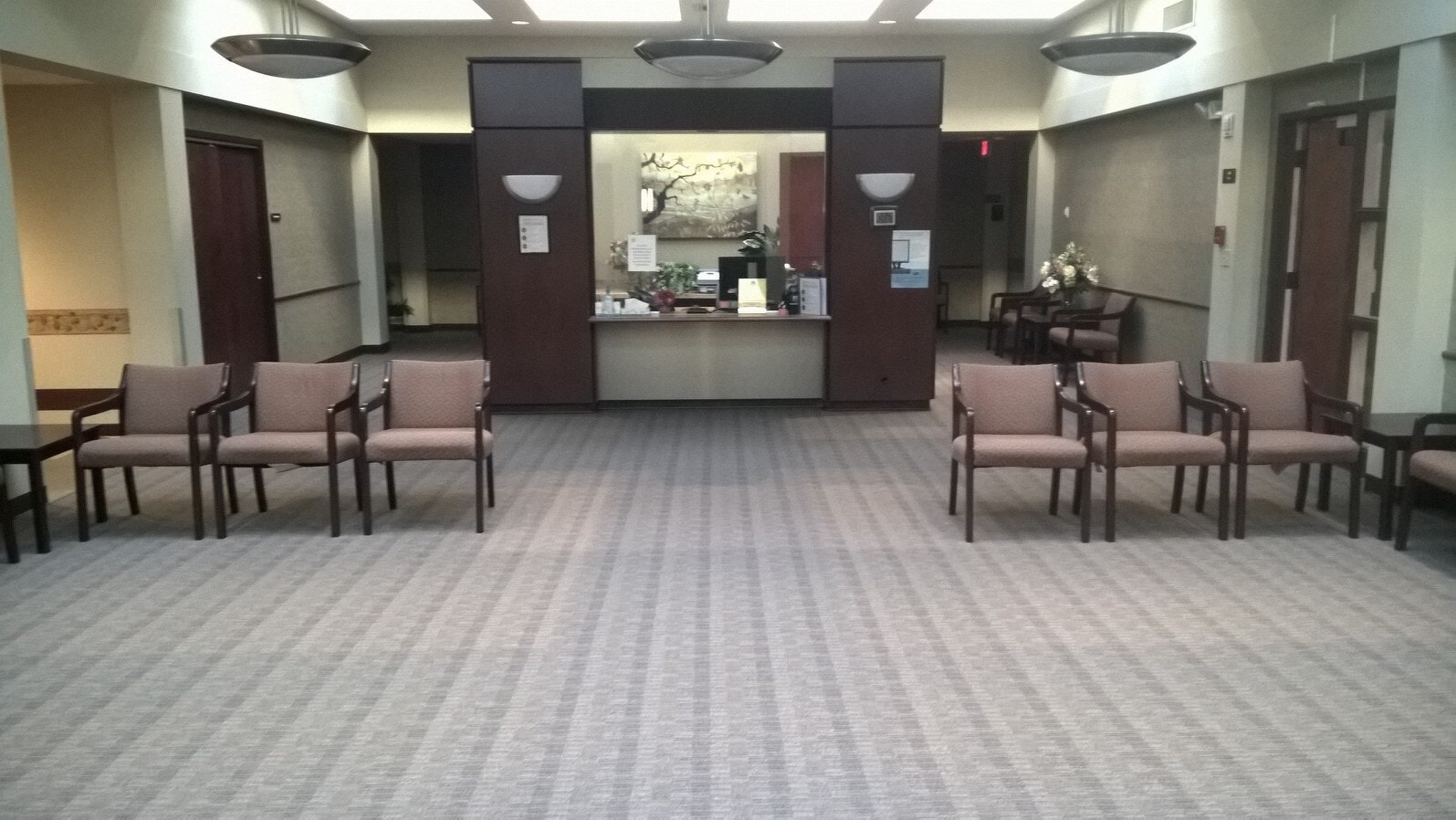 Do your office chairs need a good cleaning? Do they look a little dirty or dingy? Do they have a bad odor or just smell "old"? At Heaven's Best we can help! If you're looking for professional and affordable office upholstery cleaning in Birmingham, AL we'd be happy to get that office furniture looking like new and smelling fresh again.
Let us restore that new look to your upholstery with our exclusive professional upholstery cleaning process. With every cleaning we use our unique pre-spray and pre-spotter to lift soil spots and stains and our Heaven's Best upholstery cleaning solution to clean and deodorize your office chairs. With any cleaning we include our free citrus deodorizer to remove odors, freshen your upholstery and make your whole office smell clean and fresh.
We can also use fabric protection/scotch guard to protect your office furniture and keep it looking clean and fresh even longer. We apply our scotch guard after our cleaning process, if requested. This option is particularly favorable if you have a busy waiting room and a lot of traffic. Our specially formulated upholstery protection will help prevent spots and spills from staining your waiting room chairs and will help them stay clean much longer. The fabric protection also helps repel soil from body oils that can stain your furniture after having many people sitting in your office chairs.
You found the right choice for professional and affordable office upholstery cleaning in Birmingham, AL – why not call us today?! The professionals at Heaven's Best Carpet & Rug Cleaners of Birmingham will come out and give you a FREE ESTIMATE to clean your office chairs, upholstery, carpets or floors. You will be surprised at how affordable our cleaning services are! Call us now for a FREE estimate or to schedule a cleaning at (205) 739-1880.

Contact Heaven's Best to schedule a Carpet, Floor or Upholstery Cleaning