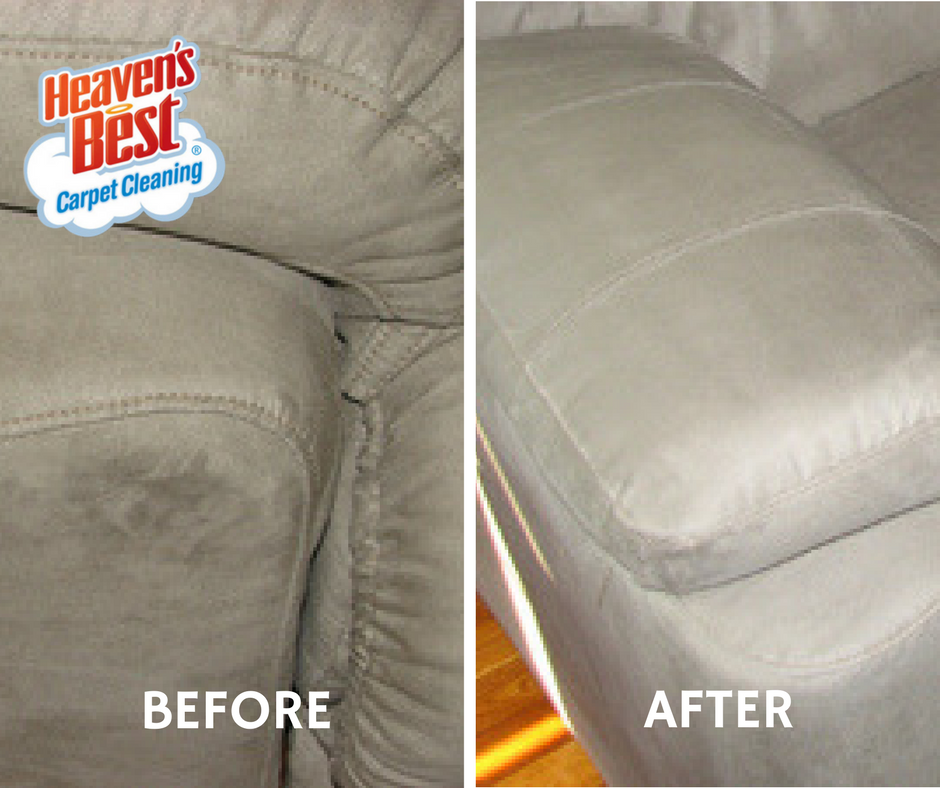 Let Heaven's Best bring new life to your furniture with our Professional Upholstery Cleaning Services in Birmingham, AL. Just like the floorings in our home need to be cleaned regularly, your upholstery should also be cleaned regularly. And, your upholstery will last longer when it's professionally cleaned more often. Heaven's Best has exclusive cleaning solutions and a powerful cleaning process that will gently restore you furniture to its original beauty and feel. We offer two different cleaning processes for upholstered surfaces. Our main process is by hot water extraction. This process uses our all-natural citrus based cleaning solutions and a powerful upholstery cleaning machine. Our other process is for Dry clean only fabric. We have a specialized piece of equipment that is for dry cleaning only. We use our strong but gentle dry solvent cleaners that will thoroughly clean your upholstery. We can clean most any upholstered surface, from couches to love-seats, from recliners to dining room chairs, and even drapery and curtains. We also clean futons and the mattresses on your beds.
So, if your furniture is looking dull or dirty, give Heaven's Best & Rug Cleaners a call at (205) 739-1880. Our technicians are IICRC (Institute of Inspection, Cleaning & Restoration Certification) trained, so they can determine the type of upholstery your furniture is made of and then use the appropriate cleaning method. You'll be amazed at how quickly your upholstery dries (drying times vary depending upon fabric type).
If you're taking the time to have the carpet, tile, and hardwood floors in your home cleaned every year, why not have us clean your sofa, love-seat, and recliner, too! Protect the investment you've made in your furniture by trying Heaven's Best Professional Upholstery Cleaning Services in Birmingham, AL. Give us a call today at (205) 739-1880 for our current Upholstery Cleaning Specials.

Contact Heaven's Best for our Current Upholstery Cleaning Specials!