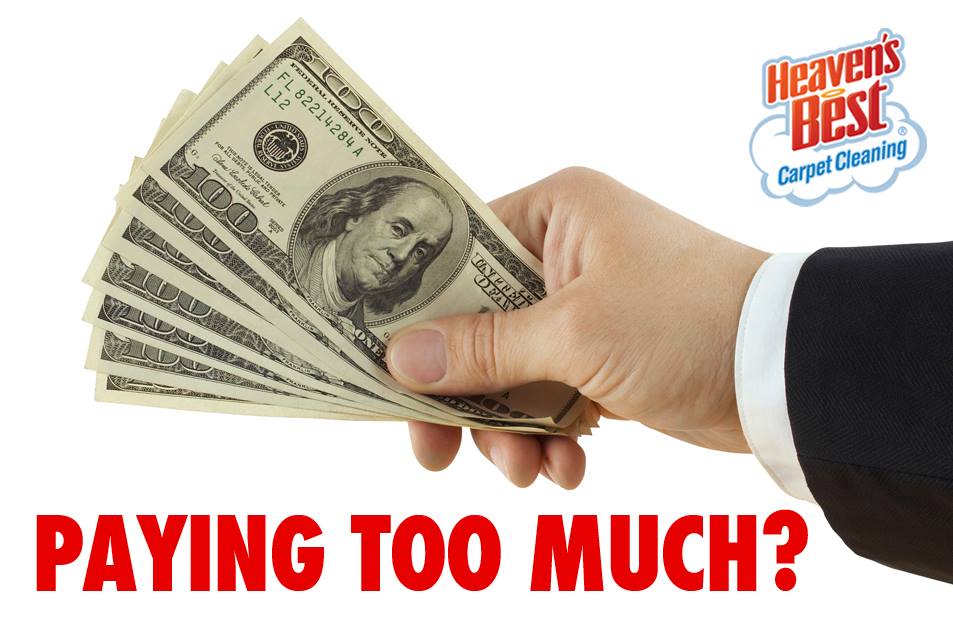 If you are in need of carpet or upholstery cleaning and aren't sure who to call. Would you like to hire a Professional Carpet & Upholstery Cleaning Company in Mountain Brook, AL that will give you a good price and great service? If so, than Heaven's Best Carpet and Rug Cleaners is the company to call. If your carpets and upholstery are looking dull or have spots and stains, then it is definitely time to call in the experts. Heaven's Best Carpet Cleaning offers our carpet, upholstery and floor cleaning services at some of the best rates in Mountain Brook and throughout the Birmingham metro area. And, we don't just say this, our customers say it also. See some of our 5-star Google Reviews here.
When you call Heaven's Best, you don't have to worry about paying too much for poor service. We realize that there are some carpet cleaning companies that offer low prices and when they show up they bump the price to some exorbitant high figure that is not what you expected. At Heaven's Best, we give you a fair honest quote over the phone and we also give you honest expectations.
And, our affordable carpet cleaning is never a cut rate job. Our cleaning service includes a multi-step process that does not cut corners. First we vacuum; then, we pre-spray and pre-spot. Next, we scrub using our Heaven's Best Cleaning Solution with an added Citrus Booster for extra cleaning power. We extract and always offer our FREE CITRUS DEODORIZER with all our cleanings. So, after we clean, you not only can see the results, you can smell them as well. Finally, we rake your carpet so the fibers stand back up and it will dry quicker. Because we use a low-moisture process, your carpets will not take forever to dry, they will be dry in about 1 hour.
So, if you are looking for a Professional Carpet & Upholstery Cleaning Company in Mountain Brook, AL, give Heaven's Best a call at (205) 739-1880. You will want to tell all your friends and family about Heaven's Best, because we strive to live up to our name "Heaven's Best" every time we clean. And, we do!

Contact Heaven's Best to schedule a Carpet, Upholstery, or Floor Cleaning