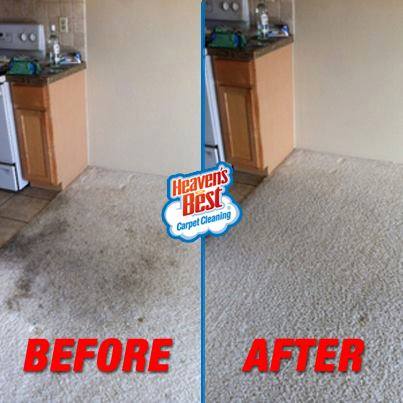 If you are tired of paying too much for Carpet Cleaning, you may be in need of Heaven's Best Professional Carpet Cleaning Specials in Birmingham AL. We are a small family owned and operated company here in Shelby County, Alabama. Because we are small, we have less overhead and therefore can offer better rates. And, just because we are less expensive does not mean our work is substandard. Our carpet cleaning process is thorough and top-notched. We start out by walking through your home with you to see all the areas that need cleaned and to examine any spots, stains or problem areas. We will tell you exactly how much it will cost prior to doing any work. We don't add on extra charges unless they are necessary and you want them. These extra services include pet urine and stain treatment, red wine/dye removal, and Scotch guard. We offer great rates for these extras, but our regular carpet cleaning does an amazing job on its own and includes the following:
Commercial vacuuming with one of the best commercial vacuums available
Pre-spray and Pre-spotter
Heaven's Best unique carpet cleaning solution plus a powerful Citrus Booster used to clean the toughest stains
FREE CITRUS DEODORIZER with all our cleanings
Grooming with a Carpet Rake
Dry in 1 Hour Cleaning!
Our carpet cleaning process will thoroughly clean and deodorize your carpet. We also offer Carpet Protection at a discount so your carpet will stay clean longer and resist stains. And, Heaven's Best Carpet Cleaning offers FREE CITRUS DEODORIZER with all our carpet and upholstery cleanings. Other carpet cleaners make you pay for deodorizer, we don't! We believe you want your carpet and upholstery to look and smell great after we clean them, so Deodorizer is always FREE! Check out all our Professional Carpet Cleaning Specials for Birmingham AL at our Heaven's Best of Birmingham website. Then, give us a call at (205) 618-9150 for the best carpet cleaning value in the Birmingham metro area. Or, use the form below to contact us immediately.

Contact Heaven's B