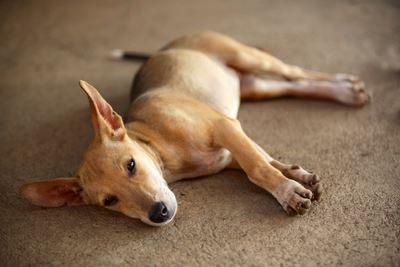 Are you one of the many homeowners that share your home with a pet? Are those pets leaving the occasional unsightly marking on stains behind on your carpets and upholstery? If so, we can help with pet stain removal in Birmingham, AL. Heaven's Best of Birmingham are trained and certified experts who know which method to use depending on the exact type of pet stain you have, how long it's been sitting on the carpet, how often it has occurred, etc.
We utilize a cleaning process that uses a low moisture process rather than several hours and uses much less water avoiding the destruction of your carpet fibers.
The important thing to note is your carpets trap soils, pollutants, gases, and animal dander out of the air. Pets leave behind stains that need your attention too. Your carpets and upholsteries are just like your HVAC filter; it needs to be cleaned to maintain your family's health. There are many products you can try in your home such as baking soda to help with the odors and hydrogen peroxide to treat the stains but every year, we recommend a professional treatment to take care of those problem areas and the things you can't see with the naked eye.
Give Heaven's Best a call today and let us tackle those pet stains and smells for you! We can take care of just about any pet stain removal in Birmingham, Al. Call us today at 205-739-1880. You'll be glad you did!

Contact Heaven's Best to schedule a Carpet, Floor or Upholstery Cleaning