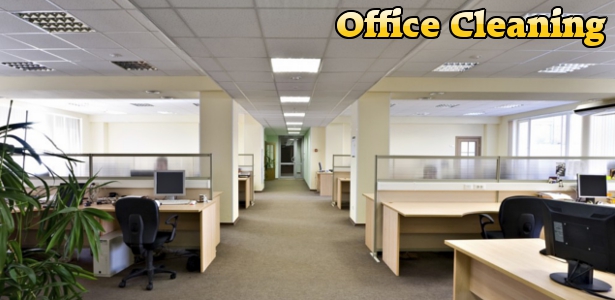 It is time for Spring Cleaning! And, you may be planning to give your home its annual deep cleaning with the warming up of the weather, but have you thought about your office or business. Spring is a great time for Office Spring Cleaning and Carpet & Upholstery Cleaning in Birmingham, AL. Spring is the perfect time to finally tackle those office care issues that have been festering during the past year. Staying organized can help you be more efficient and productive at work. Give your office a good spring cleaning, and be rewarded all year! Here are some simple tips to employ:
1. Organize & Discard Old Receipts
As a business owner, you most likely accumulated heaps of papers and receipts. Many times you may think that you may need a particular receipt in the foreseeable future, but after many months of harboring the receipts, it may be time to organize them or discard them altogether. Scanning receipts and storing them on your computer will save space and there are programs that can help you easily store and find them when you need them. Once you have them scanned you can discard them. Spring cleaning the rest of the office is easier without all of the papers that are cluttering your desk.
2. Remove Old Files and Programs from your Computer
Old files take up space on your computer and hinder its performance. Open up your program list, and sift through it. Uninstall software that you haven't used in the past six months. There are software programs that you can use to clean up obsolete files. After removing these files, run an antivirus scan. Since you will have fewer files on your system, the antivirus software will run through your computer more efficiently. Defragmenting will streamline your hard drive, improving its performance.
3. Get Rid of Old Office Equipment
Make a spreadsheet that includes every piece of office equipment and furniture that you have in your business. This can help conceptualize the amount of equipment that you have, as well as its quantity. Collaborate with employees to find out what equipment they actually use and what is necessary. Get rid of old, obsolete equipment that doesn't work correctly and is taking up space.
4. Professionally Clean Furniture & Carpet
Carpet and upholstery cleaning is an easy and effective way to spruce up your office without requiring a lot of time, or energy. Just call your local Heaven's Best Carpet & Rug Cleaners for a FREE ESTIMATE. Professional cleaning can extract dirt, remove pollen, and revitalize the colors on carpet and furniture. Heaven's Best Carpet & Rug Cleaners clean office furniture, as well as carpets. With our unique low moisture carpet cleaning process you will have clean and deodorized carpet and they will be dry in about 1 hour. We have equipment that is quieter than most other carpet cleaners, so you can have the carpets cleaned during daytime hours if necessary. We also offer convenient night and weekend hours to clean when your offices are closed, so as not to disrupt your staff or customers. Our cleaning solutions are environmentally safe, so they are safe for you, your employees and your customers. We use natural citrus-based products that smell great and we always include our FREE CITRUS DEODORIZER with all our cleanings. Your office will look and smell great after a Heaven's Best Carpet or Upholstery Cleaning.
5. Create a List of Maintenance Issues
There may be maintenance issues that you overlooked throughout the year. Spring cleaning is your chance to tackle maintenance issues that you have put off throughout the year. Create a list of maintenance problems and have them finally serviced for repairs. Some of the more common maintenance issues that are sometimes ignored are electrical lines that intermittently work, leaky faucets, faulty equipment, lightbulbs that need replacing, and stains on furniture and carpet. Heaven's Best can help clean up any spots or stains on your carpet or furniture that is making your office look dull and dirty. Call today at (205) 739-1880 to schedule. We will come out and measure and give you an Exact Estimate, and we have the best commercial rates in Birmingham.
Heaven's Best Carpet & Rug Cleaners have been providing superior carpet and upholstery cleaning since 1983. We service the entire Birmingham, AL metro area. Our firm is IICRC (Institute of Inspection Cleaning and Restoration Certification) certified which means we have been trained and tested to use the newest and best technology and cleaning products on the market. You can rest assured that you will receive excellent cleaning and customer service from Heaven's Best. And we don't just say this, we guarantee it! If a stain comes back, so do we! Call Heaven's Best today at (205) 739-1880 for your Office Spring Cleaning - Carpet & Upholstery Cleaning in Birmingham, AL.

Contact Heaven's Best for a FREE ESTIMATE on Office Carpet & Upholstery Cleaning