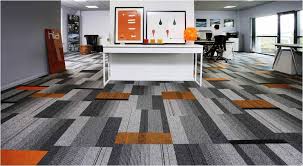 Are you interested in having your office carpets professionally cleaned in Birmingham, AL? Having the carpets in your office cleaned professionally is a great idea. There are many advantages such as:
Increasing the durability and longevity of the carpet
Ensuring the office looks and smells great
Reducing the build-up of dust, dirt and allergens
It is economical
It can be done with eco-friendly products
Here are some frequently asked questions about carpet cleaning:
How often should I have my carpets professionally cleaned?
This all depends on how much traffic you have in and out of your office. Another variable is the weather and how often the area you live in has rain – making the likelihood of tracking mud and dirt onto your office carpets much higher. If there are certain times of year in your area that it rains more often, then you may need to consider having your carpets cleaned more often during those times. However, a good rule of thumb is to have them cleaned every 3-4 months.
How long will it take my carpets to dry after being professionally cleaned?
It can take up to three hours, depending on the service and the professionals you chose to hire. However, at Heaven's Best we use products and a method that only takes about an hour to dry!
Are the chemicals used harmful?
Some steam cleaning services will use different chemicals that can cause different side effects like nausea or headaches if inhaled or ingested. At Heavens Best we use environmentally safe cleaning products that aren't harmful! Our products are safe for kids, pets and perfectly safe to use while you are still working in your office. Call Heavens Best today to schedule an appointment to have your office carpets professionally cleaned in Birmingham, AL. We'd be happy to do the job for you!

Contact Heaven's Best to schedule a Commercial Carpet or Floor Cleaning