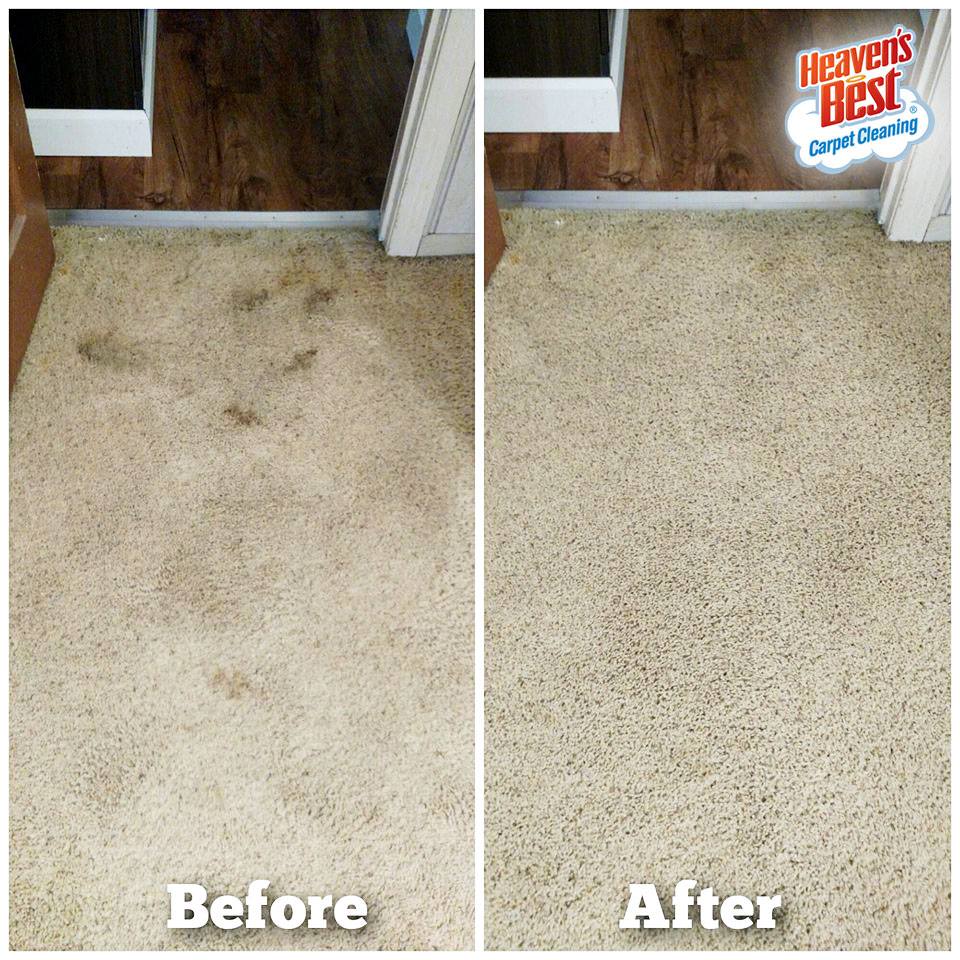 Here are some More Before and After Photos of Carpet Cleaning in Birmingham, AL. Because our cleaning process and clean solutions work so well, we are always getting great results. In these photos, you can see the dirt and grime in the before photo, but it is gone after a Heaven's Best Carpet Cleaning.
The before photo appears to be some sort of black dirt or grease that someone tracked in on their shoes or boots. At entry ways into your home is where you may have lots of dirt or traffic lanes that are full of dirt and grime that have been tracked in from outside. Dirt from outside that is tracked into your home is a common occurrence for us, and we have very good cleaning products to get it out.
Another suggestion, is to have entry throw rugs or mats at all your doors coming into your house. This will help to minimize the traffic lanes because if you have an entry mat, most people will use it to wipe off their shoes. Another idea is to have a mud room or mud area near the door where your kids can take off their shoes and put them in a designated bin or shelf. Taking shoes or boots off before entering the carpeted areas of your home, will help keep your carpets clean much longer.
If you have trouble implementing these, we totally understand. When you have busy lives, and are coming and going all the time, you don't have time to take your shoes off every time you enter your home. Don't fret, we at Heaven's Best can help clean up those foot prints and traffic lanes.
As you can see in the After photo, the black spots are gone. If you want to get rid of your traffic lanes or any bad spots or stains, just give Heaven's Best a call at (205) 739-1880. You will see the difference for yourself! Your spots will disappear just like our More Before and After Photos of a Carpet Cleaning in Birmingham, AL. Call Heaven's Best now at (205) 739-1880 to find out our current specials and to schedule a Professional Carpet Cleaning.

Contact Heaven's Best for our Current Specials or to Schedule a Professional Carpet Cleaning