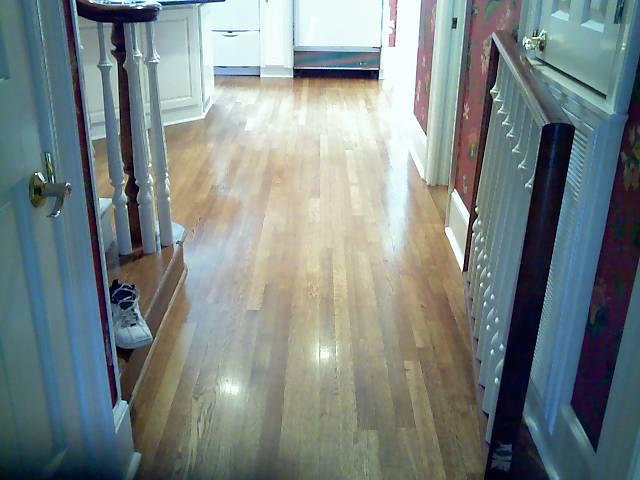 The maintenance of your hardwood floors or any floor surface requires a little bit of effort if you want to maintain the condition of newly installed material. Maintaining hardwood floors in Birmingham, AL can easily be properly cared for if you know how to do so. If you properly take care of your floors certain types of hardwood flooring can last for generations to come. Even the softest of wood floor coverings can maintain their beauty for years, if you maintained correctly and regularly. A little bit of prevention can spare you a lot of trouble later on down the line.
The biggest threats to the hardwood surface seal protecting your floor are tiny particles that are lurking in your house. When even the smallest grains of dirt, sand, and grit are tracked into a room, they can be dragged across the floor with every foot step, damaging the finish on the hardwoods. This is one of the main reasons why regular vacuuming or sweeping is necessary and should be done at least once a week. For homes with heavier traffic or homes with indoor/outdoor bets you will want to sweet or vacuum on a daily basis. Even with wonderful maintenance and cleaning routines, you are going to need a good professional cleaning anywhere from 1-2 times a year on your floor surfaces. If your floors are ready for that extra attention, call Heaven's Best Carpet Cleaning for an unbeatable cleaning and price. Our trained technicians can help you in your quest to maintaining hardwood floors in Birmingham, AL and get those beautiful hardwoods looking like new again! Give us a call today at 205-739-1880.

Contact Heaven's Best to schedule a Hardwood Floor cleaning or FREE ESTIMATE today!