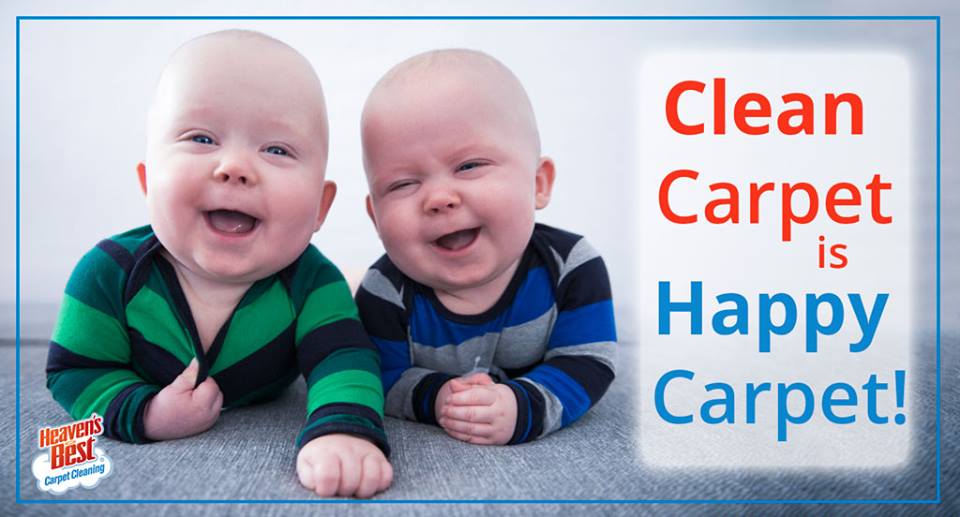 Did you know at Heaven's Best we use cleaning processes that are all natural and safe for children and pets? Our kid friendly carpet cleaning services in Birmingham, AL will put your mind at ease. We will never use harsh chemicals that require you to keep your little ones (the two legged or four legged variety) away or leave you feeling uncertain about the effects those types of chemicals could have. We use environmentally safe products that are safe for your children during and after cleanings.
Not only is our process and the products we use safe for your little ones - with our low moisture process, we ensure your carpets are dry in about 1 hour. More good news for you and your family – you don't have to stay away all day while your carpets dry! We also set firm appointment times - usually about a 30-minute window, not a 3 hour long timeframe. Our prompt, courteous technicians come ready to serve you and your family. As a family owned and run business, we understand the importance of family and household rhythms – we never want to do anything that would inconvenience you.
We take pride in our work and want to get the job done right the first time, every time. Every carpet cleaning appointment includes: vacuuming, pre-treatment, cleaning, and deodorizing. NO HIDDEN FEES. Rest assured, we won't sell you services that aren't necessary to do the job properly - it's already included! Call Heaven's Best today at 205-739-1880 for a FREE estimate or to make an appointment for our kid friendly carpet cleaning services in Birmingham, AL. We would be honored to be your choice for carpet cleaning or upholstery cleaning – we even clean hardwood, tile and laminate floors! Call us today!

Contact Heaven's Best to schedule a Carpet, Floor or Upholstery Cleaning