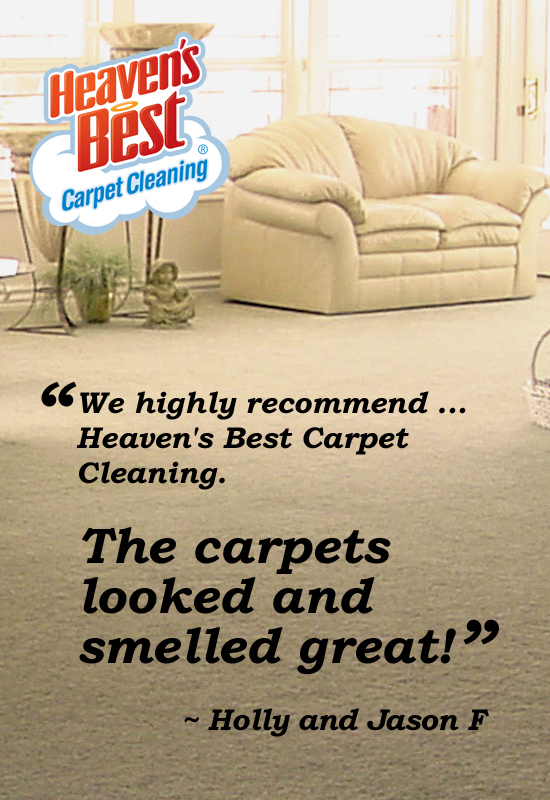 Did you know that July is National Carpet Cleaning month in Birmingham, AL and throughout the U.S? What this means is if you haven't had your carpet cleaned in the last 12 months, now is the time! And, Heaven's Best Carpet & Rug Cleaners is here to help you with all of your carpet woes. Our unique low-moisture carpet cleaning method thoroughly cleans your carpet leaving it clean and fresh smelling. Because our process is low moisture, we put less water down so there is less water to extract back up. Therefore, your carpets dry fast, in about 1 hour.
Throughout the summer months, including July 2016, Heaven's Best is offering our $29 per Room Carpet Cleaning Special. This deal is for Rooms up to 200 Sq. Ft. (Minimum of $50 total purchase applies.) This is an awesome special and it includes our multi-step cleaning process. What you get with our $29 per Room Carpet Cleaning is the following:
Commercial Vacuuming – We vacuum before starting to clean to remove as much dry dirt as possible.
Pre-Spray & Pre-Spotter – We always include our Pre-Spray and Pre-Spotter at no extra charge.
Heaven's Best Carpet Cleaning Solution – Our Heaven's Best Carpet Cleaning Solution is a mixture of environmentally safe cleanser that are Citrus based and safe.
Environmentally Safe Solutions – Our Cleaning solutions are environmentally safe. They are also safe for you, your children, your pets, and our planet.
FREE Citrus Deodorizer – Other Carpet Cleaners charge extra for deodorizer, not Heaven's Best! We include FREE CITRUS DEODORIZER with all our cleanings.
Grooming – After cleaning, we rake your carpet so the fibers will stand back up. This helps the carpet to dry quickly and to look great.
So, if you haven't had your carpets cleaned in over a year, now is the best time to have them cleaned. July definitely is National Carpet Cleaning Month in Birmingham, AL. Call Heaven's Best now at (205) 739-1880 to take advantage of our $29 per Room Carpet Cleaning Special.

Contact Heaven's Best to schedule a Carpet Cleaning