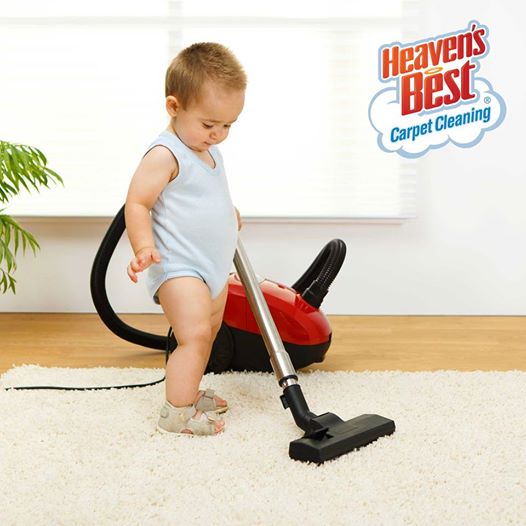 Carpeting makes a very beautiful and sustainable choice for flooring in homes and businesses, but there are some important factors related to maintaining your carpets. This article discusses Important Carpet Cleaning Information about Vacuuming Carpets in Birmingham AL.
Carpeting offers a comfortable place to sit, work, learn, and play. It also cushions the impact of slips and falls, reduces noise, and makes it easier to learn and concentrate. But if it is not cleaned and maintained, you probably are not going to want to sit on it or allow your babies or children to sit or crawl on it. One of the easiest ways to maintain carpet and keep it looking great for a long time is to vacuum it regularly. Vacuuming will not only keep your carpet it clean, it will prolong the life of the carpet and it also provides a healthier living space for you and your family.
Vacuuming your carpet is just as important as changing the oil in your car. Both actions help maintain peak performance and also reduce the possibility of expensive maintenance down the road. Here are some ways that regular vacuuming can benefit your home or office.
Maintains a Clean Environment for your family or your customers and employees: Not only does vacuuming improve the cleanliness of the carpet, but scientific research shows that properly cleaned carpet helps to maintain indoor air quality.
Preserves your Home or Office Assets: Regular vacuuming extends the life of carpet by removing dirt that damages carpet fiber. When you do not consistently vacuum carpet, it can become worn, tattered, or damaged before its time, leading to premature and costly carpet replacement.
Along with regular vacuuming, The Carpet and Rug Institute (CRI) recommends having your carpets professionally cleaned at least once a year. If you are due for your yearly carpet cleaning, give Heaven's Best Carpet and Upholstery Cleaning a call at (205) 618-9150 to schedule a cleaning. Heaven's Best provides services to the Birmingham AL metro area. Don't forget to follow this Important Carpet Cleaning Information about Vacuuming Carpets in Birmingham AL, and call Heaven's Best Carpet Cleaning at (205) 618-9150 to schedule your yearly cleaning.

Contact Heaven's Best to schedule your yearly Carpet Cleaning