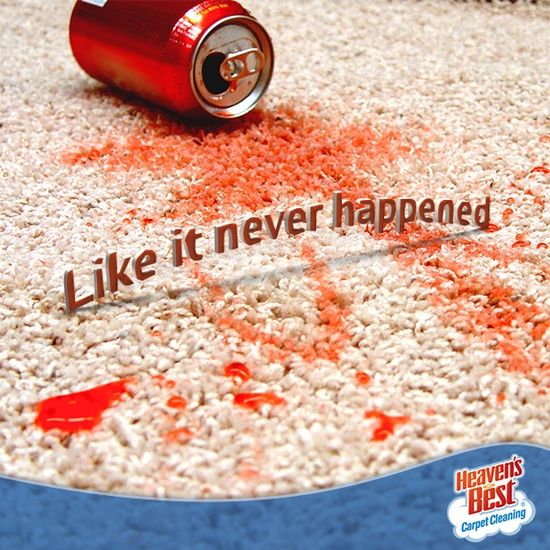 If you've lived with carpet for any length of time chances are some type of juice or sugary drink has wound up spilled on the aforementioned carpet. The good news is that stains from Kool-Aid, grape juice or other sugary drinks doesn't have to be devastating. Keep reading for how to remove juice stains from your carpet in Birmingham, AL.
First things first, don't panic. Remember this isn't the end of the world.
Next, and maybe most importantly, start blotting, and DON'T RUB. You'll want to use white cotton towels or paper towels, with no dyes. There is a good chance that you will be able to remove most of the staining substance because the towel you are using is more absorbent than the carpet.
You may need to do some spot treatment. Use a spotting product, such as a mild detergent spotter, recommended by your carpet pro. Apply a very small amount to the affected area and keep blotting. Never, ever scrub. Scrubbing can damage the carpet fibers beyond repair.
Did we say keep blotting? You may need to apply more of the mild detergent spotter. Whatever you do, don't apply too much moisture. Too much moisture can get into the backing and padding of the carpet creating more problems.
After the spot is gone, it's time to dry the carpet. How do you do this? That's right…keep blotting! In addition to blotting use a fan on the spot to allow the air current to remove more moisture.
Is there still a spot? If so, it may be a stain – and it may need professional attention. It may be time to call Heaven's Best to get rid of that stain for you. We know all the right methods for removing virtually any stain. We know just what to and how to remove juice stains from your carpet in Birmingham, AL. Call us today at 205-739-1880!

Contact Heaven's Best to schedule a Carpet, Floor or Upholstery Cleaning