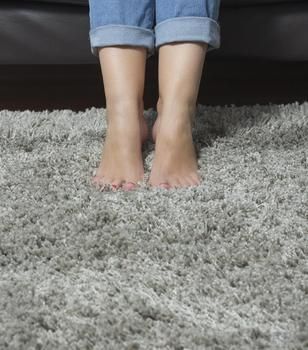 Who doesn't want a cleaner home from the floor up? Most, if not all of us, would say they do! One of the best ways you can keep your floors and carpets clean is by preventing tracking outside dirt and dust into your home to begin with. If it doesn't make it into your home, then it's doesn't need to be cleaned! Here are a few tips on how to keep from tracking outside dirt into your home in Birmingham, AL.
Keep Pet's Paws Trimmed Short. That hair on their paws tends to collect dirty stuff at ground level.
Keep a Towel Handy. If there's a towel nearby your outside door, you'll remember to wipe off paws before they track mud and moisture into your home.
Keep Doors Closed. There's dust in the air and it tends to blow everywhere. Why let it blow right into your home?
Take Your Shoes off. 90% of the dirt that gets tracked into your home is by way of your shoes. If you remove your shoes as soon as you enter your home, you'll keep that dirt and yuck off your carpets!
And, of course, no matter what you do, vacuum, vacuum, vacuum! Vacuuming regularly is one of the best things you can do for your carpet. This prevents dirt, dust, bacteria and even microscopic bugs (yuck!) from settling into your carpet.
Last, but definitely not least – be sure to have your carpets cleaned professionally at least once a year. If you have pets, children or a lot of foot traffic in general you'll want to have them cleaned more frequently. We hope these tips on how to keep from tracking outside dirt into your home in Birmingham, AL have proved helpful! We hope you'll call Heaven's Best today for a routine carpet cleaning! Call us at 205-739-1880 or fill out the form below and we will contact you!

Contact Heaven's Best to schedule a Carpet, Floor or Upholstery Cleaning