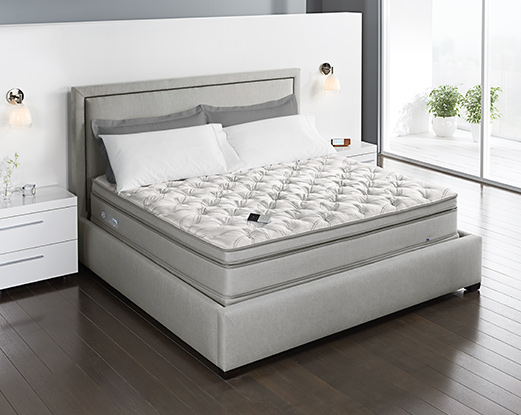 At Heaven's Best, we get calls often asking if we clean mattresses. The answer is, Yes, we do clean mattresses. One of the main reasons we get called is when a mattress is stained with urine, vomit, pet stains or other nasty spots and stains. This article will explain how to clean a memory foam mattress from Heaven's Best Carpet and Upholstery Cleaners of Birmingham, AL. First thing we need to explain is that cleaning memory foam is extremely difficult, so you should always have a waterproof mattress pad on any memory foam mattress. If you have a mattress pad on, all you have to do is take it off and throw in the wash. But, if you happen to have stains that missed the mattress pad, or you did not have a mattress pad on the mattress, then there are some simple steps you can do to clean up a spot or stain. First, you will need the following items:
1 roll of paper towels
1 box of baking soda. It doesn't have to be a new box. The one that's been keeping the freezer fresh for the past couple of months will work just fine. Just take a sniff to make sure that it smells better than what's on the bed now.
1 bottle of white vinegar
1 large bowl
A vacuum with an upholstery attachment
Here are the steps to follow:
Fill half the bowl with vinegar and fill the other half with water. Get back to the mattress without spilling the vinegar/water mix or dropping the other items.
Gently dab up the liquid mess with the paper towel. Carefully remove any sheets and mattress covers for later laundering. Press firmly with fresh towels to absorb more liquid. Do not squeeze or twist the foam.
Wet a paper towel with the vinegar/water solution and dab it where the urine and vomit were. Press in gently, then immediately use a fresh towel to dry it up. Keep this up until you've covered the entire stained area.
Then open the box of baking soda and pour it on top of the stain. Yes, the whole box. Spread it out so that you get a generous layer that extends a couple of inches beyond the stain(s).
Let the baking soda sit there for a couple of hours. Then vacuum it up. Warning: This will cause the cat to fly out from under the bed like a miniature clawed tornado, which might scare the pee out of you. Be prepared.
Hopefully, these steps will do the trick. If not, give Heaven's Best a call at (205) 739-1880. We can clean most mattresses. Our process will get out spots and stains and we can disinfect and deodorize the mattress. Because memory foam mattresses are made of foam, often they cannot be cleaned. Any type of liquid that gets on memory foam can sink deep into the foam. Once it is in there, it is almost impossible to get it out. So, at Heaven's Best we always recommend that you buy a waterproof mattress pad. And, definitely try the steps above for how to clean a memory foam mattress from Heaven's Best Carpet and Upholstery Cleaners of Birmingham, AL. But, give us a call at (205) 739-1880 if you are not sure. We would be glad to come out and look at your mattress for FREE and let you know if we can clean it. Many mattresses we can clean. If it can be cleaned, we can make it smell clean and fresh again and at a very affordable rate.

Contact Heaven's Best to schedule a Mattress Cleaning!