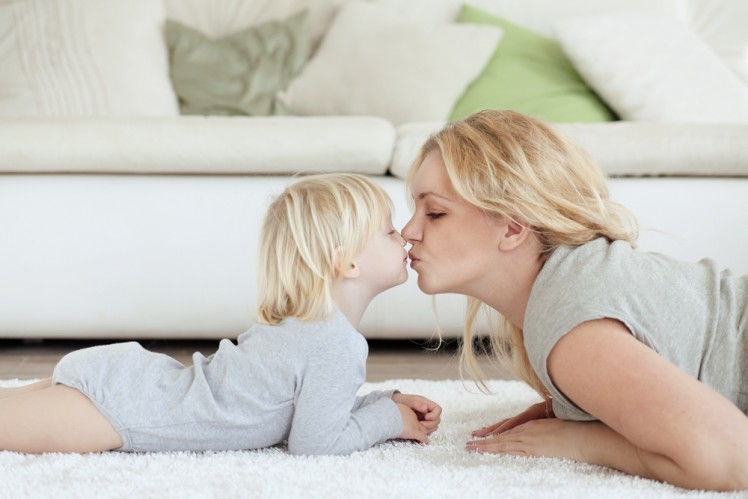 If your carpets are looking dull and dirty, and you are wondering "How often do I need to have my carpet cleaned in Birmingham, AL?" Heaven's Best can help. As a professional, IICRC certified carpet cleaning company in Birmingham; we go by what the carpet manufacturers recommend. They recommend that you have your carpets professionally cleaned every 12 months. However, they also suggest having high traffic areas cleaned more frequently. Areas such as hallways, dining areas, dens or living areas, offices and even some bedrooms may need to be cleaned more often. If you have children or pets, you probably need your carpet cleaned a couple times a year. And, some of our customers actually have their carpets cleaned quarterly. So, there is no exact answer to this.
With that being said, carpet cleaning has numerous benefits and so at Heaven's Best we recommend that all our customers have their carpets cleaned about every 12 to 18 months, max.
According the American Lung Association, dust accumulation in carpet and rugs can adversely affect members of your household who suffer from breathing problems such as snoring or asthma. Having your carpet cleaned helps eliminates trapped pollutants. And, the Environmental Protection Agency says dirty carpets can retain several sources of indoor air pollutants, including pet dander, cockroach allergens, lead, particle pollution, and everyday dirt and dust. Also, toxic airborne gases can adhere to these particles and get trapped in your carpet. So, having your carpet regularly cleaned can help remove these nasty pollutants from your carpet. If you are still asking yourself "How often do I need to have my carpet cleaned in Birmingham, AL?" you should now know the answer. And, if you haven't had your carpets cleaned in over a year, it is time to call Heaven's Best Carpet and Rug Cleaners at (205) 739-1880 and schedule a professional carpet cleaning. We can clean your carpets and help everyone in your home to breathe a little easier. Call us now at (205) 739-1880, or fill out the form below to get a quote.

Contact Heaven's Best to schedule a Professional Carpet Cleaning!