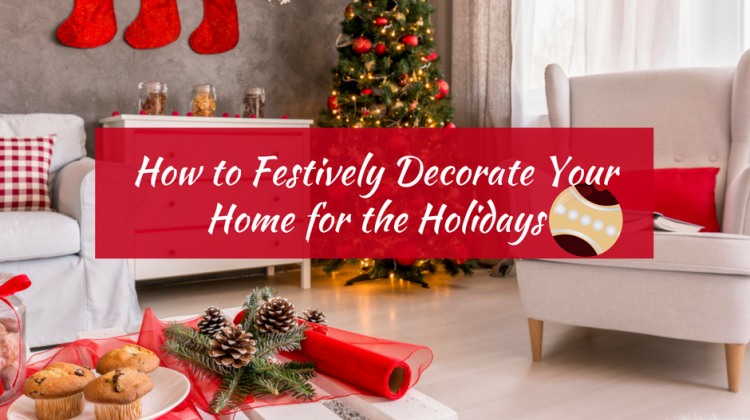 The holiday season is coming upon us, and what better way to get into the festive holiday spirit than by decorating your home? Decorating is a fun way to get into the holiday spirit, and the decorations can add pretty colors, lights and holiday cheer to your humdrum ordinary décor. Here are a couple holiday decorating ideas from Heaven's Best Carpet & Rug Cleaners of Birmingham Alabama.
Welcome Your Guests with a Creative Wreath
Placing a wreath on your front door is a welcoming gesture and spreads good cheer to everyone who comes to your door. During the holidays, wreaths also make fun indoor decorations when hung on walls or above doorways. But why stick with a pine cone or evergreen wreath? Here are some ideas to make your wreath your own:
Add some ornaments or lights. Add a bright element of holiday cheer to a simple wreath by hanging small ornaments or tinsel, just as you might decorate a tree. Battery operated twinkling lights can also add a festive flair!
Choose a theme and run with it. Live near the beach? Why not decorate your own driftwood wreath with sea shells and starfish? If you love to knit or crochet, you could craft your own wreath from yarn, or use balls of yarn to create a wreath on a circular wooden frame. Flowers, fruits, trinkets, candy canes, and just about anything can be added to make your wreath truly unique.
Make it a group activity. For more fun for everyone, hang a plain twig wreath on a wall in a prominent location, with a stack of notecards and pens nearby. Have your visitors write out a wish for the New Year or a greeting on a card, then attach to your wreath. Soon it will be filled with unique messages of love and inspiration.
Ornaments: Not Just for Trees
While hanging your ornaments on your tree, consider hanging some in nontraditional areas of your home as well, such as hanging them on a wreath or pine boughs, or arrange them in a large glass vase for a simple, elegant centerpiece. At a holiday dinner party, small ornaments with initials inscribed in permanent marker or glitter glue can serve as place markers for your table settings. For a whimsical "chandelier," hang a group of ornaments in a cluster from the ceiling with ribbons.
If you need a professional hand getting your home carpets or upholstery deep cleaned before company arrives, don't hesitate to give Heaven's Best a call at (205) 739-1880. We can help get your home ready for guests, or we can help clean up after the holidays are over and the dust has settled. Definitely try these holiday decorating ideas from Heaven's Best Carpet & Rug Cleaners of Birmingham Alabama. And, if you need help cleaning up, give Heaven's Best a call at (205) 739-1880.

Contact Heaven's Best to schedule a Carpet, Upholstery or Floor Cleaning