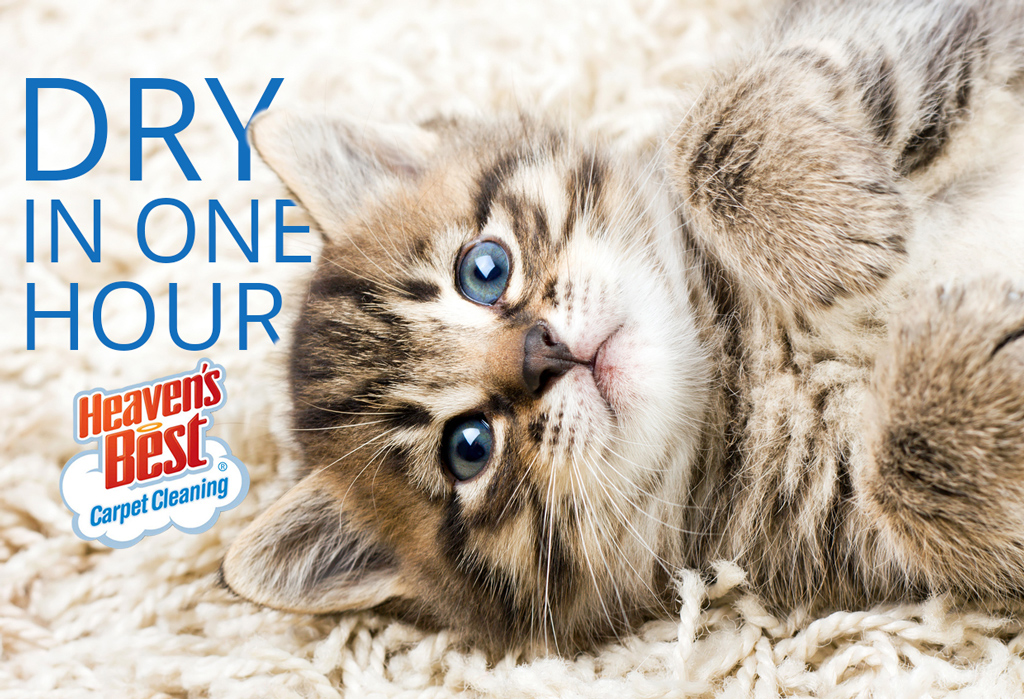 After having your carpets cleaned by Heaven's Best Carpet & Rug Cleaners, you don't have to be afraid to walk on them because they are wet for days or even hours. Heaven's Best uses a low moisture carpet cleaning process in Birmingham, AL. What does this mean? Well, here is some information about our carpet cleaning process that will help you understand what we mean by low-moisture carpet cleaning:
After vacuuming your carpets with the best commercial vacuum on the market, Heaven's Best sprays on a fine mist of pre-spray/pre-spotter. This pre-conditioning product is called Fast Acting Enzyme. It starts immediately to break down organic dirt, like foot traffic, food stains, and drink spills.
Next, we apply our Heaven's Best Carpet Cleaning solution. This product is an all-natural citrus based cleaner. When we apply the cleaner we are careful not to saturate your carpet with lots of extra water. We use less than a gallon of water on most jobs. Because we use less water, there is less water to extract.
Next we scrub and extract the water, dirt and cleaners from your carpet.
Finally, we spray our fresh smelling Citrus Deodorizer that is always FREE with every carpet cleaning.
Finally, we rake your carpets so the fibers stand back up and can dry quickly.
Because our entire process uses less water, your carpets will be dry quicker, in about 1 hour! So, after having your carpets cleaned by Heaven's Best, you don't have to wait forever to walk on your carpets. We recommend waiting about 1 hour before you walk on them. This is because they will close to dry unlike other carpet cleaners. Our customers love this, because they don't not have to wait to get back to their family, life and activities. They can get on with life! If you have not experienced the Heaven's Best low moisture carpet cleaning process in Birmingham, AL, call us today at (205) 739-1880. You can have your carpets cleaned in the morning and be back to your life and activities in the afternoon with no time to waste. Try Heaven's Best and you will see why we are called "Heaven's Best."

Contact Heaven's Best to schedule a Low-moisture Carpet Cleaning!