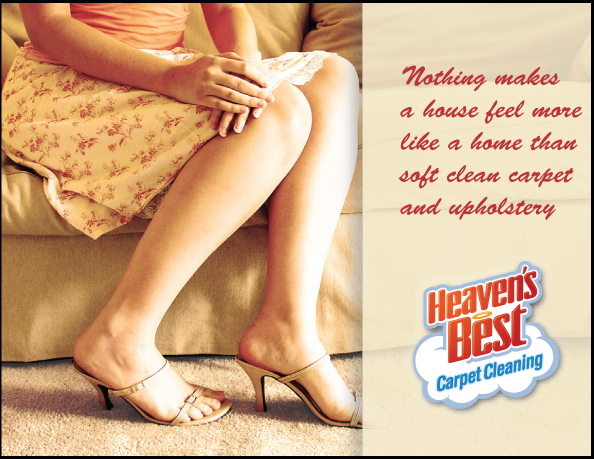 Clean carpets is a necessity for any good interiors – residential or commercial. Even the most basic carpets can look amazing if maintained well and professionally cleaned at least once a year. Heaven's Best, Carpet and Upholstery Professionals in Birmingham, AL can help you achieve your goal of amazing interiors! One cleaning appointment and you are well on your way to spectacular, classy and clean interiors – and what's even better is we will live your space smelling fresh and clean as well!
Heaven's Best carpet cleaning of Birmingham is one cleaning company that strives for excellence. We not only clean your carpets but also groom their fibers to have them looking and feeling their best. We give you clean and fresh carpeted floors that leave you satisfied. What's even better is that you can walk on your beautifully cleaned carpets in as little as ONE hour after being cleaned.
With Heaven's Best, you can expect to have stains removed that other cleaning companies may not be able to clean. So if you have tried other cleaning companies and are not so happy with the results they left you with, give Heaven's Best a call today! Our professionals examine all the problem areas, pre-condition them, and work to remove even the most stubborn of stains in such a way that only the stain is removed and the quality of your carpet is not compromised.
Fresh carpets, clean interiors and smiles on our customer's faces are what we like to see and strive to accomplish day after day. Not only do we professionally and expertly offer carpet cleaning services, we also offer an array of other cleaning services such as upholstery and rug cleaning, hardwood floor cleaning and professionally cleaning and servicing your tile and grout. Call Heaven's Best, Carpet and Upholstery Professionals in Birmingham, AL today at 205-739-1880. It would be our honor to bring life back to your interiors!

Contact Heaven's Best to schedule a Carpet, Floor or Upholstery Cleaning