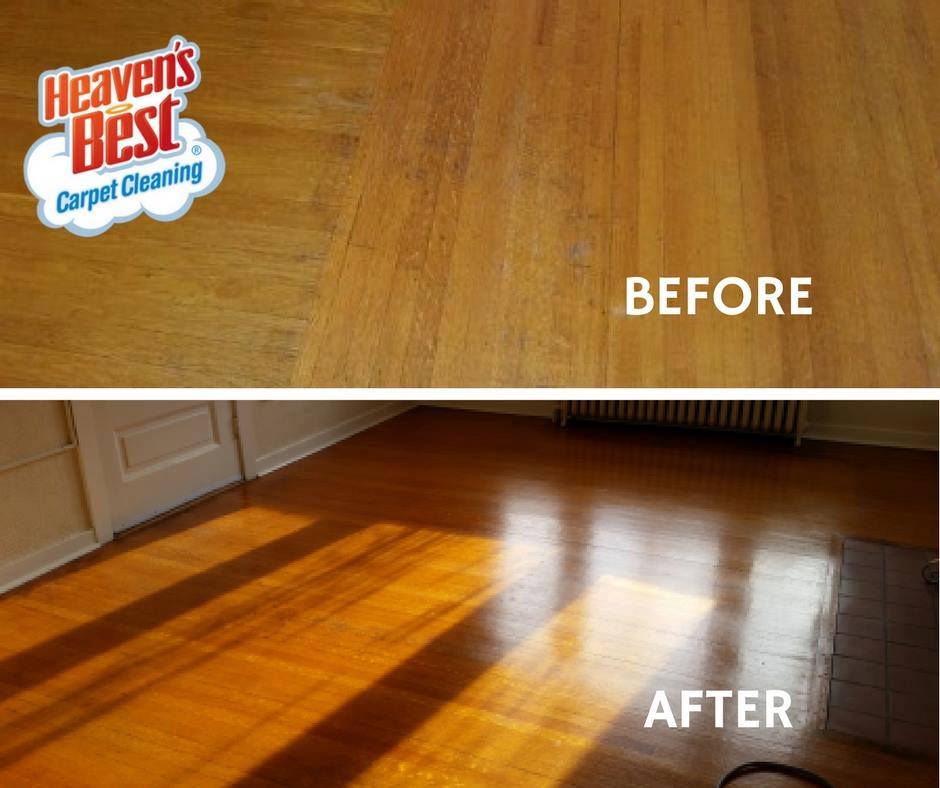 It's clear that Heaven's Best is the authority on carpet cleaning. By now you may know a little about our amazingly effective carpet cleaning process. But, did you know that we are also Hardwood Floor Cleaning and Polishing Experts in Birmingham, AL?
You may have heard that our tough cleaning formulas are safe for pets, children, and the environment. Well, our hardwood floor cleaning service also uses safe cleaning solutions just like our carpet cleaning. And, we are committed to providing the same high level of service. When we clean your hardwoods, we strive to live up to our name "Heaven's Best," every time we clean whether it is your carpets, your hardwoods, your upholstery, or your tile & grout. .
​ We can help restore your hardwood floors to their original beauty with our multi-step cleaning process. First, we vacuum your hardwoods using our high powered commercial backpack vacuum. Next, we apply our hardwood floor cleaning solution which is specially designed to clean, while not harming your hardwoods. Next, we buff your floors using different textured pads until they are thoroughly cleaned. Finally, we apply either a low gloss wax or a high gloss wax, depending on your preference. When, we are done your floors will look like the "after" photo shown above. As you can see, our process brings out the natural luster and beauty of hardwoods. So, if your hardwoods are looking dull and dirty, give Heaven's Best a call to schedule a FREE Quote. We will come out and measure the area and give you an honest assessment of your hardwoods and how our process will work on them. Don't settle for dull, dingy floors! Call Heaven's Best at (205) 739-1880. We will take your floors from drab to sparkling in no time, just like we did in the before and after photos shown above.
Heaven's Best is a full service professional carpet, floor, and upholstery cleaning company. We take pride in serving the Jefferson and Shelby county areas in Alabama. We can bring the luster and beauty of your homes carpets, floors and upholstery back to new. We are the Hardwood Floor Cleaning and Polishing Experts in Birmingham, AL. Call us today at (205) 739-1880 for a Free Quote.

Contact Heaven's Best for a FREE Hardwood Floor Cleaning Estimate