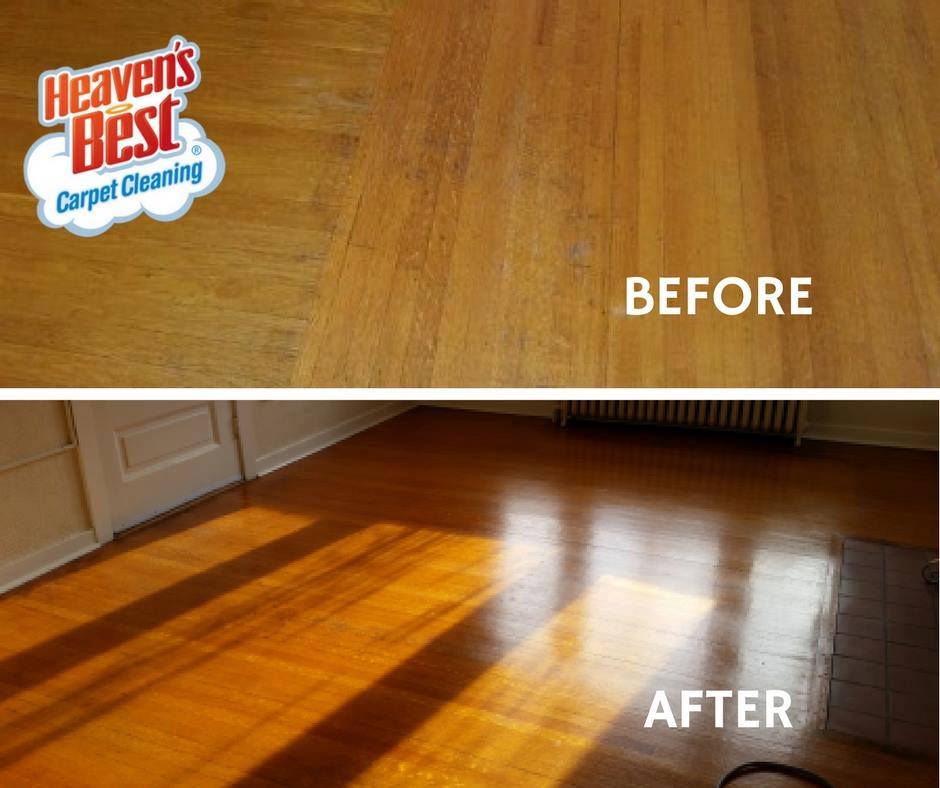 Heaven's Best offers a hardwood floor cleaning service in Birmingham, AL that can extend the life of your wood floors while leaving them clean and shiny after every professional cleaning. Our hardwood floor cleaning process uses commercial grade cleaners that remove dirt, dust, oil and other contaminants and bacteria that can deteriorate your wood flooring over time and eventually lead to costly repairs. Our professional process completes the following steps:
Commercial Vacuum – Before we even begin cleaning your hardwoods, we always vacuum with our professional strength Commercial Backpack Vacuum.
Sweep & Dust – Once we've thoroughly vacuumed the entire surface, we sweep and dust your floors to remove any remaining dry dirt and dust.
Exclusive Hardwood Floor Cleaner – Next, we apply our unique (exclusively used by Heaven's Best) hardwood floor cleaner, which is specifically designed to completely clean all hardwood and laminate floors.
Buff Out – Next, we use our buffers and several different textured pads and buff out your floors completely.
Second Sweep & Dust – Once again, we Sweep and Dust the floors to ensure there is nothing remaining on your floors.
Protective Coating – Finally, we apply a Protective Coating to your floors.
Contact us today to schedule a FREE ESTIMATE! If you know the measurements of the area that needs cleaned, we may be able to give you an estimate over the phone. If not, or if you want to be sure, one of our technicians can come out and measure your floor surface and give you an exact quote for our hardwood floor cleaning service in Birmingham, AL. Let the professionals at Heaven's Best bring back the natural luster and shine to your Hardwood floors!

Contact Heaven's Best to schedule a Hardwood Floor cleaning or FREE ESTIMATE today!