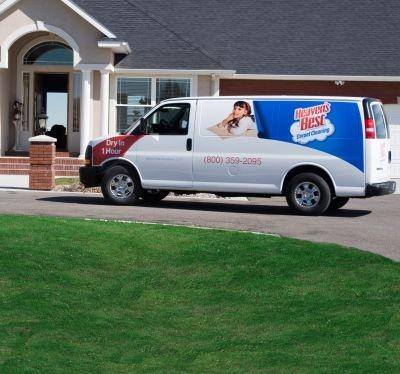 With over 35 years of experience in carpet, upholstery and floor cleaning, Heaven's Best has the know-how and the means to provide you with the best carpet cleaning experience available. We provide our Heaven's Best Red Carpet Treatment to all our customers throughout the Birmingham AL metro area. Our technicians are both trained and tested by the IICRC (Institute for Inspection, Cleaning and Restoration Certification) to know the most advanced methods for cleaning and maintaining your carpets. We also use state-of the art equipment in order to give you the best cleaning possible.
We know that our success comes from providing superior service at very affordable rates, and we are able to achieve our mission by following our core principles which include:
Honesty – We provide accurate quotes and no hidden charges.
Consistency - We use a consistent multi-step process to clean carpets that is proven to work.
Integrity – We back up our cleaning with a 30 day Guarantee – If a spot we cleaned returns, we will come back and clean it, no questions asked.
Commitment – We are committed to live up to our name "Heaven's Best" every time we clean.
At Heaven's Best, we learned about morals and values from a long life of military service. Stephen Mobley, owner of Heaven's Best of Birmingham, stated that "After spending most of my life in the US Marine Corps I have always stood by the Marine Corps values of honesty, integrity and commitment. I made a vow when I joined to military to abide by these morals. After retiring, I didn't just stop following them. I continue to prescribe the same values to my Heaven's Best Carpet Cleaning Business." Steve went on to say "this is why when you call us you KNOW you will receive excellent service."
So, if you are looking for the best carpet or floor cleaning service in Birmingham, you should call Heaven's Best Carpet & Rug Cleaners at (205) 739-1880. You will receive a fair, honest quote and superior service. You will be surprised at how inexpensive our services are. And, you will always receive Heaven's Best Red Carpet Treatment throughout the Birmingham, AL metro area. Call Heaven's Best now at (205) 739-1880.

Contact Heaven's Best for our Red Carpet Treatment Services