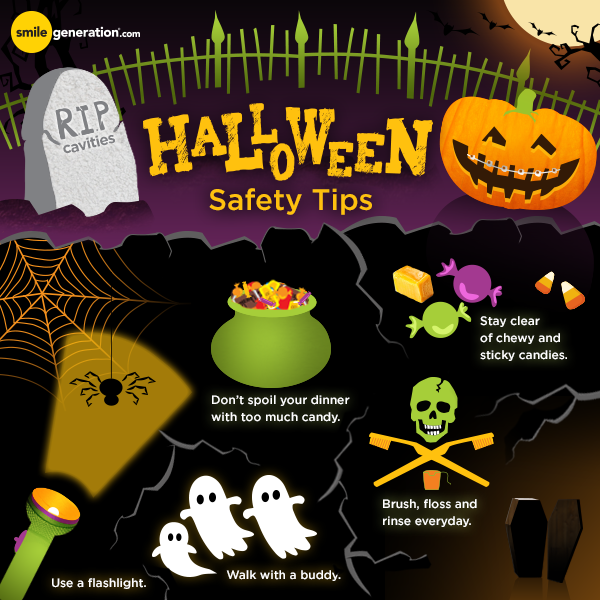 Here are some Halloween Safety Tips from Heaven's Best Carpet & Rug Cleaners of Birmingham, AL to keep your kids safe while trick or treating. Keeping our kids save during this fun time of the year, is something we should think about prior to Halloween night so we can ensure they actually have a fun time. Here are a few common sense tips to keep your little ghosts, princesses, and pirates safe this Halloween.
Give flashlights with new batteries to all children.
Have child either wear something that lights up or carry a flashlight. - So others will see them.
Plan out a route in advance. Trick or treat in familiar neighborhoods or areas.
Make sure children wear comfortable, well-fit shoes; preferably sneakers. Light-up shoes are practical and noticeable on a dark Halloween night.
Make sure purchased costumes are flame-retardant.
Avoid costumes that drag on the ground. They can cause trips or falls and also get snagged or caught in bushes.
Only carry flexible props, such as knives, swords, ninja items, etc., that can't cause injury if a kid accidentally falls.
Pick costumes that are comfortable and bathroom-friendly.
Make sure your child goes to the bathroom BEFORE leaving the house.
Be sure a child's mask allows full visibility and breathing. Remove any mask or item that will limit eyesight before crossing a street, driveway or alley.
Remind trick or treaters to walk, not run. And, don't cut across lawns or driveways as obstacles may exist.
A good meal prior to parties and trick-or-treating will help stop kids from filling up on candy.
Only trick or treat at houses that are lit.
Young children should be accompanied by an adult.
Make sure your children know to stay in a group and communicate where they are going.
Keep track of the time and don't trick or treat after 9 pm.
Inspect all candy before children eat it to ensure it is safe. Throw out any opened candy or suspicious items.
Please follow these Halloween Safety Tips from Heaven's Best Carpet & Rug Cleaners of Birmingham, AL. And, if you are having any parties over the upcoming fall holidays, remember to give Heaven's Best a call at (205) 739-1880 for all your carpet, upholstery or floor cleaning needs. We can get your home ready for a party, or we can clean up the messes after the party. Let's keep our children safe this Halloween.

Contact Heaven's Best to schedule a Carpet, Upholstery or Floor Cleaning