It is spring and time to start spring cleaning. But, before you grab all those harsh over-the-counter chemicals to clean your home, why not make your own safe green cleansers? Here are some Green Cleaning Products from Heaven's Best Carpet & Rug Cleaners of Birmingham, AL that will help you make your home clean and fresh without using harsh chemicals. Using green cleaning products is not expensive at all; it will actually save you money if you make your own products. And, these products work just as well as their conventional counterparts.
Here are the ingredients you will need to make green cleaning products.
Distilled white vinegar
Baking soda
Olive oil
Essential oils (super concentrated natural plant oils found in natural foods stores, usually in the cosmetics section)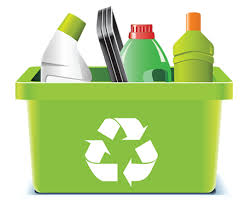 Here are a few basic "recipes" and techniques to get you started:
Glass: Mix 1/4 cup vinegar with 1 quart of water in a spray bottle. Spray on glass and wipe clean with old newspaper or a lint-free cloth.
Countertops and bathroom tile: Mix 2 parts vinegar and 1 part baking soda with 4 parts water. Apply with a sponge, scour, and wipe away.
Floors: Mix 4 cups of white distilled vinegar with about a gallon of hot water. If desired, add a few drops of pure peppermint or lemon oil for a pleasant scent. After damp mopping the floors, the smell of vinegar will dissipate quickly, leaving behind only the scent of the oil.
Wood furniture: Mix equal parts of lemon juice and olive and oil. Apply a small amount to a cloth, and rub onto the furniture in long, even strokes.
Toilet bowl cleaner: Sprinkle a toilet brush with baking soda and scrub away! Wipe the outside of the toilet clean with straight vinegar.
Mold and mildew: Wipe with straight vinegar.
Air freshener: Sprinkle essential oil on a cotton ball, and stash it in a corner of the room.
There are an assortment of essential oil scents you can purchase. They are very concentrated, so you only need a small amount. They come in Lavender, which is relaxing, and great for your bedroom. You also may want to try cinnamon, clove, or citrus oils for the kitchen area. Try peppermint oil to freshen your car. It also may help you to stay alert.
These simple cleaning solutions are green and safe for you, your family and your pets. They also can save you lots of money if you make them yourself. Along with trying these Green Cleaning Products from Heaven's Best Carpet & Rug Cleaners of Birmingham, AL, you may want to consider having your carpets, floors and upholstery professionally cleaned. Heaven's Best Carpet & Rug Cleaners uses Green Cleaning products to clean carpets and upholstery. Our cleaning solutions use a citrus based product that is safe for you, your children and your pets, and it smells great also. Call Heaven's Best at (205) 739-1880 to schedule an appointment today.

Contact Heaven's Best to schedule a Carpet, Floor or Upholstery Cleaning