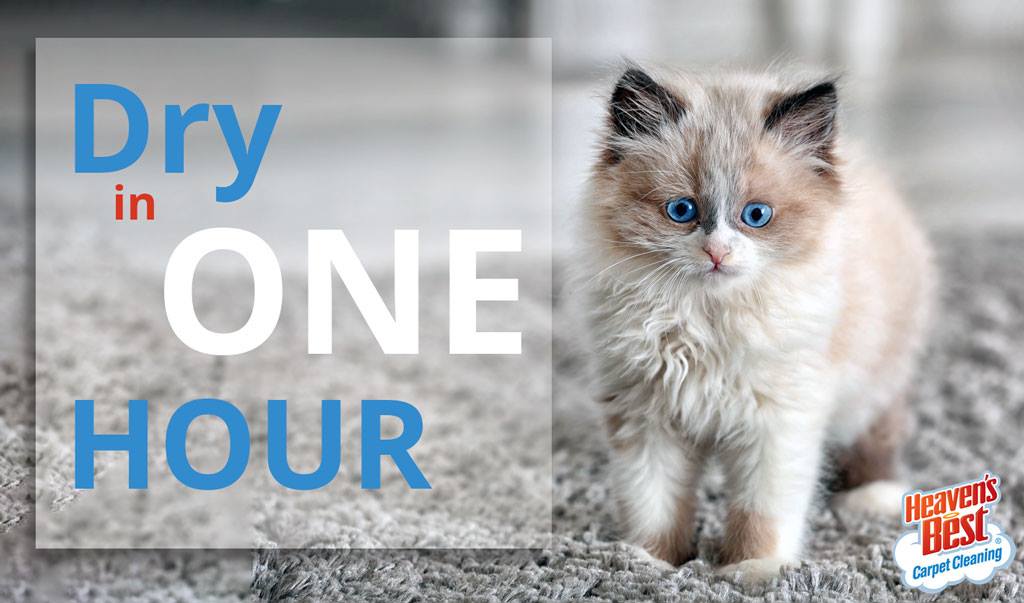 Using less water and greener methods of cleaning are the way to go these days! So, if you are for eco-friendly cleaning products than you should try Heaven's Best Fast Dry Carpet Cleaning Services in Birmingham, AL. Our low moisture process will leave your carpet spot free and dry in about an hour. And we use all-natural citrus based cleaning products that are safe for you, your children, your pets and our planet. Along with being environmentally safe, they also smell great and will make your home smell clean and fresh. Here is a little more info on why we use a low moisture carpet cleaning method.
Low Moisture uses less water!
Heaven's Best low moisture carpet cleaning process use of much less water than other methods. A traditional steam cleaning will use anywhere from 30-60 gallons of water. When this much water is put onto your floors, it gives rise to the opportunity for mold and mildew to grow if it is not dried quickly. Our low moisture process also prevents wicking of spots and stains, so you will not have spots coming back after we leave.
Low Moisture saves you time!
You will not have to sit around and wait for days or even hours for your carpets to be dry with a Heaven's Best Carpet Cleaning. Because we only use 3 to 4 gallons of water to clean a normal size home, your carpets will dry fast, in about 1 hour! Our customers really love that they can walk on their carpets soon after we clean. If you let Heaven's Best clean your carpets, we try to make the entire process quick and easy, so you can get on with other things. You can have your carpets cleaned in the morning and host a dinner party that evening! Because you won't have to wait forever for your carpets to dry, you can get on with the more important things in life, like spending time with your kids, your friends and your family.
Low Moisture means carpets stay clean longer!
If you have had your carpets cleaned in the past and they looked dirty again only after a few days, the reason could be that they were left too wet. If carpets are not dried quickly and they stay wet too long, they will attract dirt fast. And, that is why they get dirty right after you had them cleaned. With Heaven's Best, you do not have to worry about this because we do not over-wet your carpet. And, our process dries fast, in about 1 hour!
If all this has not convinced you to call Heaven's Best at (205) 739-1880 to schedule a cleaning, we are sure that our carpet cleaning specials are hard to pass up. So, why not try Heaven's Best Fast Dry Carpet Cleaning Services in Birmingham, AL. Along with our low rates, you can't go wrong. Call us now at (205) 739-1880.

Contact Heaven's Best to schedule a Low Moisture Carpet Cleaning!