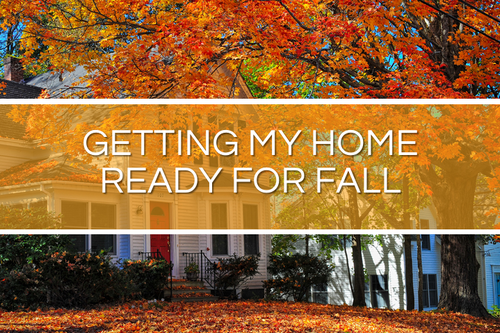 Here is a great Fall Cleaning Checklist from Heaven's Best Carpet Cleaners of Birmingham, AL. As leaves start to fall, it is time to revisit your spring cleaning list and add a few seasonal extras to prepare your house for winter. And make sure to check-out #6, #10, and #11 on the list. Number 6 says to vacuum your upholstery. And, if your upholstery is looking dull or dirty, give Heaven's Best a call. We have both a water-based, as well as dry cleaning method to clean just about any upholstered item you have. Number 10 states to assess your wood floors. Heaven's Best can help with this task also. We clean, buff, polish and wax Hardwood Floors. If you want to really you're your room pop, call us to schedule a Free Estimate. And, Number 11 says to have your carpets professionally cleaned. This is one of the easiest items to get done on your list, because all you have to do is call Heaven's Best Carpet Cleaners at (205) 739-1880 and schedule and done!!!!
Check out the Fall Cleaning Checklist here:
1. Wash all windows. Use glass cleaner or a mix of half water and half white vinegar in a spray bottle. Also, microfiber clothes work great on windows.
2. Vacuum dusty window blinds with your vacuum and a brush attachment. Or you can use a dampened microfiber cloth if they need a little more attention.
3. Moderately dirty window treatments need a two-step approach. Start by dusting or vacuuming the valance and frame, then vacuum from top to bottom using the upholstery attachment for drapes, and the brush attachment for blinds.
4. Clean the walls. Dust, wash, rinse, and dry painted or wood-paneled walls.
5. Clean ceiling-mounted light fixtures.
An easy to dust ceiling fans is with an old pillowcase. Put the pillows case over the blade and slowly pull back, grabbing all the dust.
6. Vacuum and spot-clean upholstered furniture and cushions. Deep-clean if necessary. Call Heaven's Best to schedule a professional cleaning!
7. Wipe down the kitchen cupboards. Empty them, wash them down, replace liners (if you use them), declutter, and reorganize.
8. Dust off the refrigerator condenser coil. Use your vacuum's brush attachment and gently vacuum it.
9. Do the carpets. Have carpets professionally cleaned by Heaven's Best Carpet Cleaners if needed.
10. Evaluate any wooden floors. If your wood floors are looking dull, Heaven's Best can professionally clean, polish, buff them out and apply a protective coating. Give us a call at (205) 739-1880 to schedule a FREE Estimate.
11. Spruce up your computer. Dust the CPU, clean and wipe down the keyboard, and dust off the monitor with a microfiber cloth.
12. Straighten the closets. Declutter and reorganize.
13. Test smoke and carbon monoxide detectors. Or install them, if you haven't yet.
14. Replace the furnace filter. If you haven't changed your furnace filter within the past three months, do so now.
15. Sweep the chimneys. Have the wood-burning fireplace and stove flues and chimneys professionally inspected and swept.
16. Declutter and clean out the attic.
If this seems like a lot to do, don't fret, give Heaven's Best a call at (205) 739-1880. We can help you check off several of the items on your list. So, start by calling Heaven's Best and before you know you will be done with the Fall Cleaning Checklist from Heaven's Best Carpet Cleaners of Birmingham, AL.

Contact Heaven's Best to schedule a Professional Carpet, Hardwood or Upholstery Cleaning