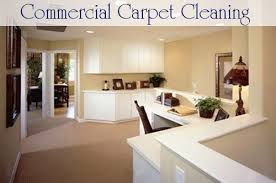 Is your office looking or smelling dirty and stale? If so, you may be in need of Expert Office Carpet Cleaning Services in Alabaster AL. Heaven's Best Carpet and Upholstery Cleaners is an IICRC certified (Institute of Inspection, Cleaning and Restoration Certification) firm serving all of Jefferson and Shelby Counties in Alabama. What this means is that we will abide by moral ethics and standards in all our cleaning services. Also, all our technicians have gone through rigorous training and testing to ensure they know the correct methods and solutions to clean your floors. IICRC is the industry standard for carpet and floor cleaning and if you hire an IICRC firm, you can be assured you have hired the best cleaning providers in the country.
Along with being IICRC certified, we also over a unique low-moisture carpet cleaning process that works beautifully well on olefin carpets, which are typically the type of carpet installed in offices or commercial buildings. This process does not over-wet the carpet and therefore does not cause delamination, or lead to mold and mildew. Heavy use of water on commercial carpets that are glued down can cause harm to the carpet and can lead to early replacement. Heaven's Best process and cleaning solutions are the best options for olefin glue-down commercial carpet cleaning. We also have the best commercial rates in Birmingham, and flexible schedules so we will not disrupt your office, employees or customers.
Don't wait any longer to have your office carpets or floors cleaned, contact Heaven's Best Carpet & Rug Cleaning today! Call us at (205) 618-9150 for a FREE ESTIMATE. You will impress both your employees and customers with how clean and fresh your office looks and smells. For Expert Carpet Cleaning Services in Alabaster AL, Heaven's Best is definitely the answer!

Contact Heaven's Best for a FREE Carpet Cleaning ESTIMATE